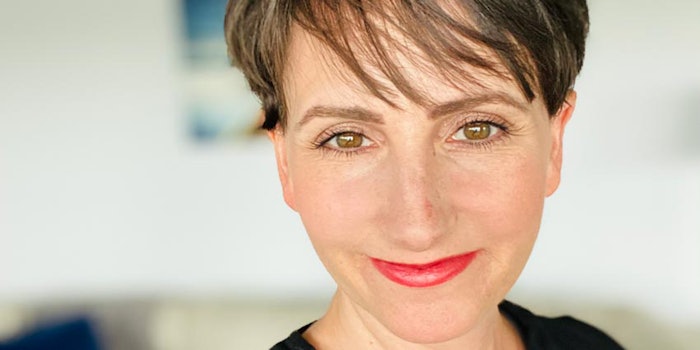 Looking to get into product development and design, but don't know where to start? We've got you covered with an exclusive interview with The Mella's April Bartlett. After struggling to find a modern wax warmer for her salon, Bartlett decided to take matters into her own hands and designed The Mella Professional Warmer. The salon owner took her knowledge of the hair removal industry and applied that information to her research in product development. She dreamed of a wax warmer that had all of the capabilities she was looking for and made it a reality. Now, Bartlett runs her successful company, providing equipment for salon professionals everywhere. Bartlett sat down with Skin Inc. to discuss starting her business and where the future of the wax industry is headed. 
Skin Inc. (SI): How did you get started in the esthetics industry?
April Bartlett (AB): My good friend and I worked as financial services professionals. It was tedious to always be asked for stock tips while we were trying to enjoy our adventures, so we made a game out of the question, "What do you do?" We invented new careers for ourselves. In 2007, we said we owned a bikini waxing salon as our profession while on a trip to Mexico. We named our salon Waxy Moon and built upon the idea during our trip. We liked it so much we went home and signed up for beauty school. As it turned out, I had a knack for sugaring, who knew? Today, Waxy Moon salon is very real. I left the corporate world more than six years ago, and I haven't regretted it for a second! 
SI: What made you want to get into product development?
AB: At first, I was operating out of a spare bedroom in my home. But even then, I wanted a professional and elegant look for my clients. I could solve everything except for the consistently clunky and messy wax warmer. I searched high and low for a warmer that looked good, stayed clean, and had modern functionality for the demands of a professional. I still haven't found anything that fits the wish list I created then. There's no way I could be the only esthetician with the same frustrations, right? Everyone from large corporate salons to small one-person salons were dealing with the exact same outdated options. That realization was how I got started on my product development journey; my own frustration.
SI: What was the process of starting your business?
AB: I had no idea how to start. I am an esthetician and performing a seven minute Brazilian is my specialty. From the concept to having a tangible product on the market took about six years and everything I had. I sold my home and I have learned very hard lessons. Learning those lessons is key and applying the knowledge to the project gets you to the finish line. I have new respect for any product, even a pencil that makes it to market. I wish there was someone I could have asked questions to before learning the hard way. As the saying goes, you don't know what you don't know and there are people out there ready to take advantage of that.
SI: Tell me about your wax warmer and how you designed this product?
AB: Mella was born because no wax warmer existed that could do what salon owners and waxers needed. A warmer like Mella was long overdue. I reached out to random salons across the country and asked them, "What is the worst thing about your warmer?" and "What do you wish was different?" This exercise confirmed that I was not alone with my own frustration. I was able to hone in on the top four issues. Mella addresses them all: cleanliness, time, temperature and style. 
SI: Where do you see the future of the waxing industry heading?
AB: This product development journey has really confirmed that this industry is filled with innovative minds. Whether it's a personal preference or budget, sugaring and waxing will remain on the scene for the foreseeable future, even with laser removal as an option. Having said that, I do believe that cosmetologists and estheticians are professionals with creativity. This combination lends itself to thinking outside of the box. I believe that there are ideas out there just waiting for the opportunity or inspiration to start their journey. I hope that Mella is just the beginning of bringing those ideas to life. Don't stop until you're proud because even if you fail, your efforts can stand on their own.