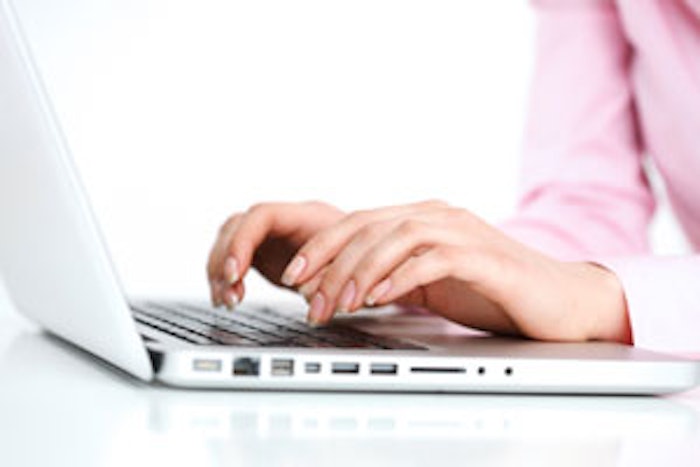 Medinail Learning Center (MLC) has added a way for their graduates and those who want to hire them to get together for that important interview. "Salons and spas as well as podiatrists/physicians and clinics want to hire our graduates but too many times they just cannot connect easily," says Janet McCormick, managing partner of Medinail Learning Center and co-author. "We had to find an easier way for them to get together," she says. MLC is adding a job board to their site to support the interaction.
McCormick says Safe Salon Concept, a unique method trained by Medinail Learning Center to bring success to salons and technicians, is catching on and jobs are more and more available. "We doubled our number of graduates in one year," McCormick said, "and salons and spas are calling every day, eager to gain the advantages of becoming a Safe Salon." But salons and spas are not finding an MLC-trained nail technician in their area without a great deal of searching and frustration; conversely, Advanced Nail Technicians have to search for the salons and spas in their area who want to add the concept. "It just has to be easier," McCormick says. Also, the hiring of nail technicians is exploding in the podiatry and medical industries, and Medical Nail Technicians are being sought more every day to fill positions. "But they have to find each other first," she says.
"Nail technicians are licensed to trim nails, reduce calluses and check the feet for out-of-normal conditions during pedicures, and that is also a description of a service called Routine Foot Care that is performed in a podiatry office," says Robert Spalding, DPM, practicing podiatrist in Chattanooga, TN, and MLC co-owner and co-author. He maintains that once they realize that well-trained nail technicians work aseptically and well with their patients, podiatrists and physicians get excited about getting rid of that non-invasive service their patients need but they do not want to perform. "As long as the client has healthy feet, we can have a nail technician perform a cosmetic pedicure during which she trims the nails and reduces calluses. Really, the client's feet are more comfortable than when podiatrists perform the service," he says. And their feet look nicer, he adds.
The job board will have four sections. One will be for salons and spas that want to hire an Advanced Nail Technician; one will be for nail technicians that want to work in a salon or spa that wants to step up to safe salon; one is for podiatrists and physicians who want to hire a trained MNT for his or her office, and the last one will be for MNTs who want to work in a medical office. "We will encourage our attendees, graduates and those who want to attend to look at it often," says McCormick.
Those wanting to participate in the job board can go to the site, www.medinail.com and then to the Job tab to sign up for the section of the board that suits their needs. "We have set it up as simply as possible. The person lists according to the on-site instructions and then sends it to the MLC email that is provided," says McCormick. "Once listed, persons seeing someone they want to contact emails them direct."