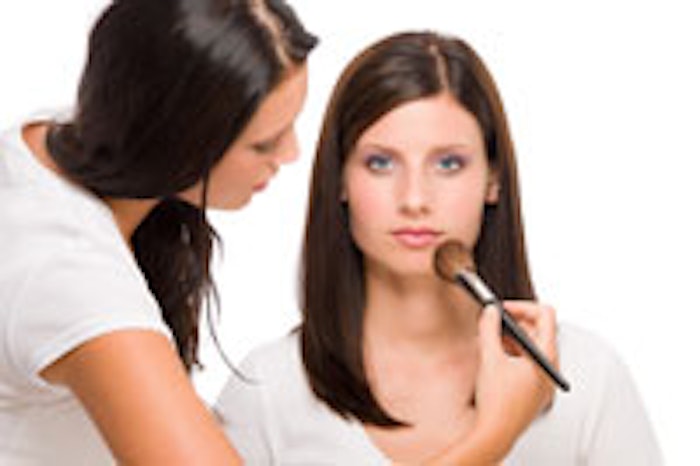 CIDESCO, the world's largest International Beauty Therapy Association with Accredited Schools in over 33 countries worldwide announces its annual World Congress and Exhibition which will take place at the Royal Olympic Hotel in Athens from October 22–26th, hosted by CIDESCO Section Greece.
CIDESCO's annual Congress and Exhibition, now in its 62nd year, regularly attracts delegates from around the world including industry professionals and associate members. This prestigious event offers beauty and spa therapists the opportunity to come together to discuss the industry's most important issues, learn new skills and network with each other.
Delegates attending the 2014 CIDESCO World Congress will also be able to attend informative lectures given by renowned international speakers, attend the CIDESCO Beauty Exhibition where local and international beauty suppliers showcase their products in a forum dedicated to educational excellence.
During the five day event CIDESCO International will be holding a series of workshops for their members including:
October 22—CIDESCO Examiners' Workshop


The Examiners' Workshop is open to CIDESCO International Examiners and will be hosted by Education Board member Narelle Blinman from Australia. During this workshop CIDESCO Examiners will discuss new techniques and skills within the industry and how they affect CIDESCO's processes.

October 23—CIDESCO Accredited Schools' Meeting


The Schools' Meeting is open to all CIDESCO Schools, International Examiners and National CIDESCO Sections. This meeting will be hosted by Narelle Blinman from Australia with the assistance of her fellow Board Members. During this meeting CIDESCO will discuss new techniques, skills and adaptations within CIDESCO.

October 24—CIDESCO General Assembly


The CIDESCO General Assembly is a meeting open only to CIDESCO National Section representatives. The General Assembly is the official meeting of all the International Section representatives who meet once a year to discuss the direction of CIDESCO and its future development within the Industry. The CIDESCO General Assembly is the most important event of the year for CIDESCO and is chaired by CIDESCO International president Anna-Cari Gund from Sweden with the help of her Board Colleagues.
On the last day, professionals and students will compete in the annual CIDESCO Make up and Body Art Competition. The theme this year will be "Historical Ancients" which promises to allow the participants the opportunity to let their imagination run wild and expose their creative side.
Delegates who attend the 62nd CIDESCO World Congress and Exhibition will enjoy the very best of Greek hospitality and culture. They will have the opportunity to attend the CIDESCO Gala Dinner, which is a formal gathering of all who attend the CIDESCO Congress. This night is open to those who wish to enjoy the finest cuisine Greece has to offer along with a fun night of dancing and celebration.
For those who wish to experience the Greek culture in a more casual atmosphere there is the Greek Cultural Night. The Cultural night is hosted by the Greek Section which is a casual evening filled with opportunities to catch up with old friends and make new ones in an environment filled with the best of Greek music and entertainment.
During the Congress there will be some free time for guests to enjoy the splendors of Greece's capital city which is rich in heritage and works of art including the Parthenon dedicated to the Greek goddess Athena. CIDESCO recommends guests take advantage of this spectacular event and extend their stay in Greece for a few extra days so that they can truly immerse themselves in the Greek way of life.
CIDESCO's president, Anna-Cari Gund said:
"Athens has a heritage as one of the world's greatest cities for art, learning and philosophy. It therefore seems most fitting that it should be the location for our 2014 annual Congress which will address the importance of continued education and creativity in the industry. We are grateful to our CIDESCO Section Hellas for kindly hosting this year's CIDESCO Congress and Exhibition. We are looking forward to seeing a large number of our members at the Congress as we take CIDESCO further forward for the benefit of our members and the industry."
For further information www.cidesco.com and www.cidescocongress2014.com.