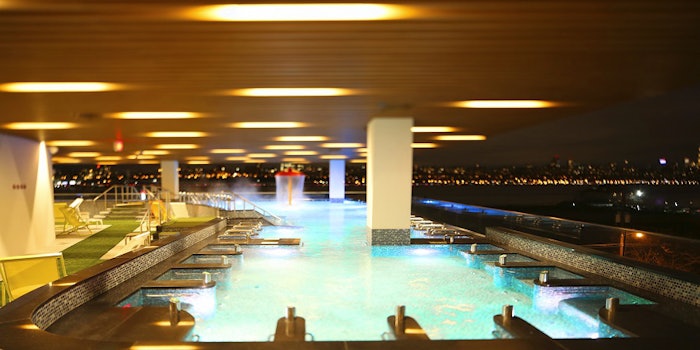 SoJo Spa Club has opened their doors in Edgewater, New Jersey. The new urban resort takes a unique approach to spa services and treatments with its eight-story facilities for spa enthusiasts and families.  
We have taken some of the most coveted natural therapies from around the world and have made it possible to experience them in one location. - Atif Youssef, general manager of SoJo Spa Club
8-Stories of Spa Goodness
SoJo Spa Club is a 240,000 ft2, eight-story resort includes many spa and resort amenities. The new resort is equipped with a rooftop infinity pool, a 170-foot-long foot massage path, an outdoor hydrotherapy pool, ten saunas and outdoor hot tubs. For kids, there is a special splash zone and water slide.
Global Treatments
In-terms of spa treatments, the SoJo Spa Club offers a range of popular treatments and services. Some treatments that they offer include men-friendly treatments, teen treatments, heated salt stone massages, facials and body treatments. Additionally, they provide express services that can be take in either 30, 60 or 90 minute intervals.
Commenting on the diversity of treatments offered, general manager Atif Youssef said, "We have taken some of the most coveted natural therapies from around the world and have made it possible to experience them in one location."