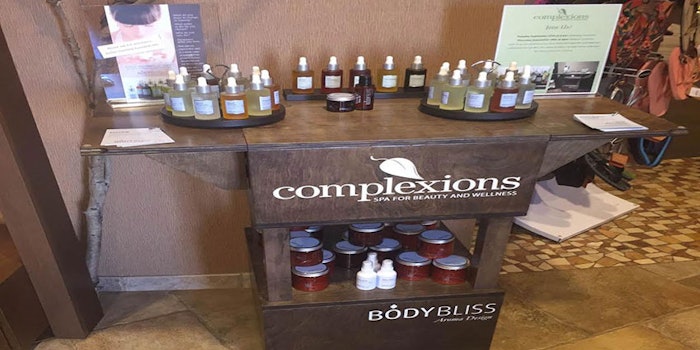 Complexions Spa announces the launch of an aromatherapy bar. Aroma Bar allows clients of Complexions Spa to design their own aromatherapy body products.
Using the International Aromatherapy App for iPad, users can customize an essential oil blend to their specific needs, which can then be used during the guest's spa service as well as at home.
The bar features all natural, holistic ingredients, with thousands of possibilities for potential essential oil combinations. There are eight unscented bases and five botanical boosters available. Oil blends can be created for the guest's personal use or as gifts.