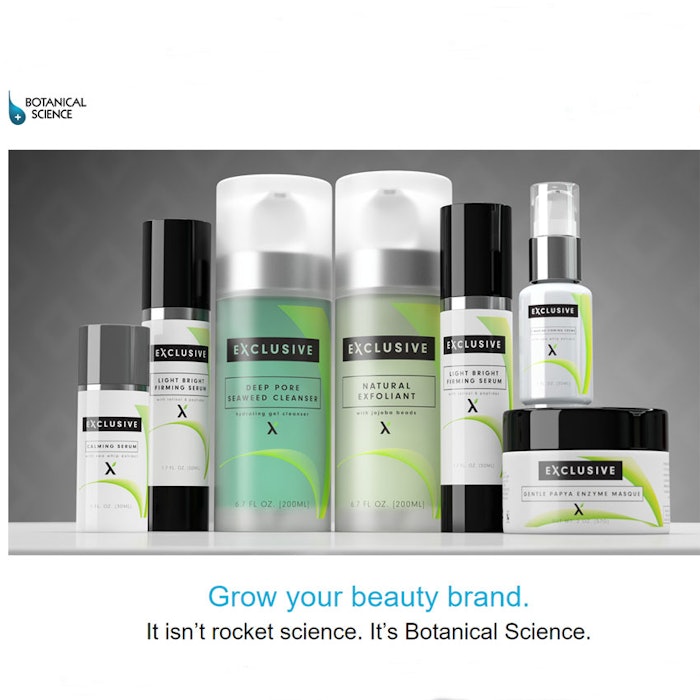 Botanical Science has been creating products for 20 years and is celebrating with a brand new website. The website allows for spas to purchase inventory from its more than 65 formulas 24/7. The new design and access to the website on both computer and mobile has made it easier for clients to start an order and come back to it whenever they are ready.
On the front page of the website, the company provides advice to clients on product sales. To survive in the industry, a little shelf space and minimal effort will aid in the success of the brand. This also pitches to the brands that Botanical Science has more than 20 years of consulting experience and a catalogue of formulas.
Botanical Science started out developing high concentrations of standardized botanical extracts and has advanced to include the latest technology to enhance the efficacy of its formulas. The company focuses on providing quality and performance for the client instead of on high volume in the mass market.