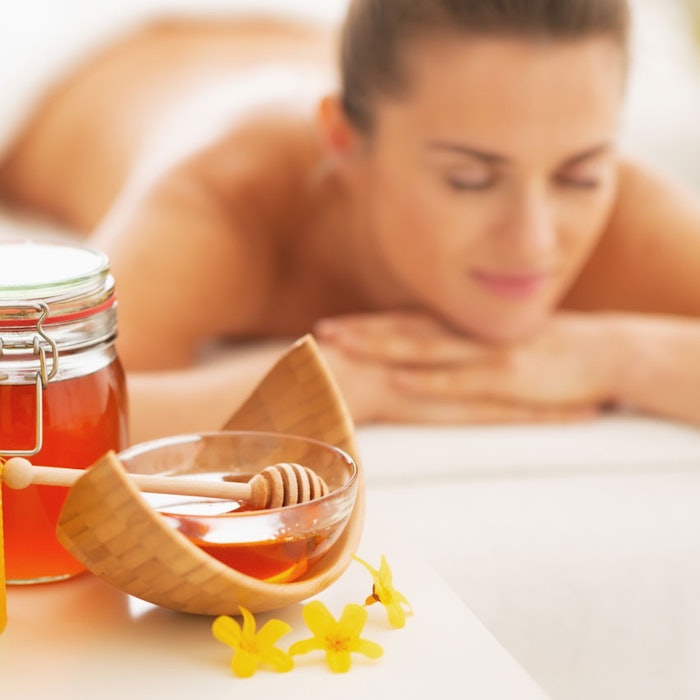 Monarch Spa has opened in Oakbrook, Ill., surrounded by a sanctuary for its namesake butterfly and featuring treatments with on-site harvested honey. The spa has been incorporated into the renovated Oak Brook Hills Resort, surrounded by Monarch butterfly waystations that dot the hotel's serene 150-acre Audubon sanctuary.
Monarch butterflies are the Illinois state insect and their recent decline has put their job as crucil pollinators in jeapordy. They are managed at the resort by horticulturalist Karen Paquin, with an on-site Monarch habitat anchored by manicured butterfly waystations. Monarch butterflies migrate 1,500 miles, from central Mexico to Canada, every year and need stopover sites, with food and shelter, along their way.
 The new spa has partnered with Windy City Massage to offer a range of customizable massages and facials along with its signature Warm Honey Drizzle body treatment, using home-grown honey sourced from resort beehives. The beehives are managed by Sean Curry, the executive chef at the resort's farm-to-table restaurant B. He became a certified beekeeper in concerned for the declining honeybee populations, and he tends to 10 large beehives on-site with up to a half million honeybees that not only pollinate his gardens but provide honey for both dishes and treatments.
"I'm not sure there's another spa out there that uses honey harvested on-site," said general manager Steven Ellingsen. "Our get-away-from-it-all resort mindset coupled with our low pricing sets Monarch Spa apart from competitors."
Monarch Spa features a variety of flexible location options for servicing, from private spa rooms for single and couples-treatments, to poolside and group options, to even guest bedrooms. The new private spa spaces have been designed to provide the utmost tranquility; everything from the lighting to the fixtures have been carefully-crafted to convey a sense of harmony. For those who prefer a leisurely poolside session, Monarch Spa boasts both indoor and outdoor heated pools set amongst the green backdrop of Willow Crest Golf Club.
With Oak Brook Hills Resort being an International Association of Conference Centers (IACC) facility, Monarch Spa offers customized options for small or large groups – from group mani/pedi's to group yoga, that can be set up in one of the resort's multifunctional event rooms. Finally, if a guest is staying at the resort, they may also elect to have a certified massage therapist visit them in the quiet confines of their own guestroom, where they can enjoy Monarch Spa's personalized treatments before, during or after a long day.
Managed by Windy City Massage, Monarch Spa's menu also features a variety of offerings. A number of custom massages range from 60-minutes to 120-minutes, with price points starting at $99. 50-minute custom facials featuring EmerginC products list for $99, with classic and signature mani/pedi's starting at $50. The showcase body treatments are $155, highlighted by Monarch Spa's signature Warm Honey Drizzle – 90-minutes of blissful skin brushing and massaging using Monarch Spa's organic honey that is harvested fresh outside.