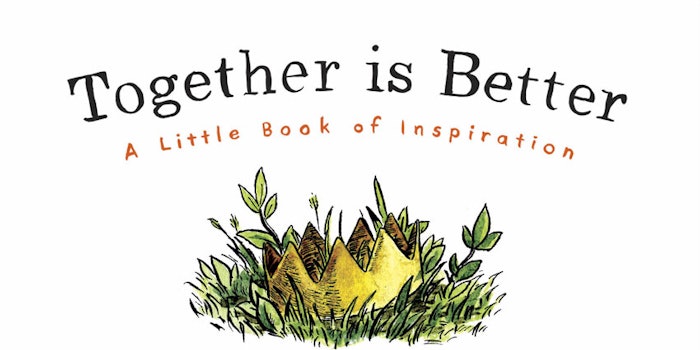 We all need a little inspiration, and ISPA Conference & Expo closing keynote speaker, Simon Sinek, is bringing it to us. On Sept. 13, 2016, Sinek released his latest book, Together is Better: A Little Book of Inspiration.
In a unique combination of inspiring quotes, storytelling, and commentary, this beautifully illustrated book inspires readers to seek out a brighter future — and build it together. We are more likely to overcome our struggles and difficulties when we are willing to take others with us on the journey.
ISPA attendees can pick up a copy at the conference following Sinek's session on Sept. 15, 2016, during his meet and greet. Otherwise, it is available online through Amazon, Barnes & Noble and 8ooceoread.
Sinek also authored Leaders Eat Last and Start With Why.