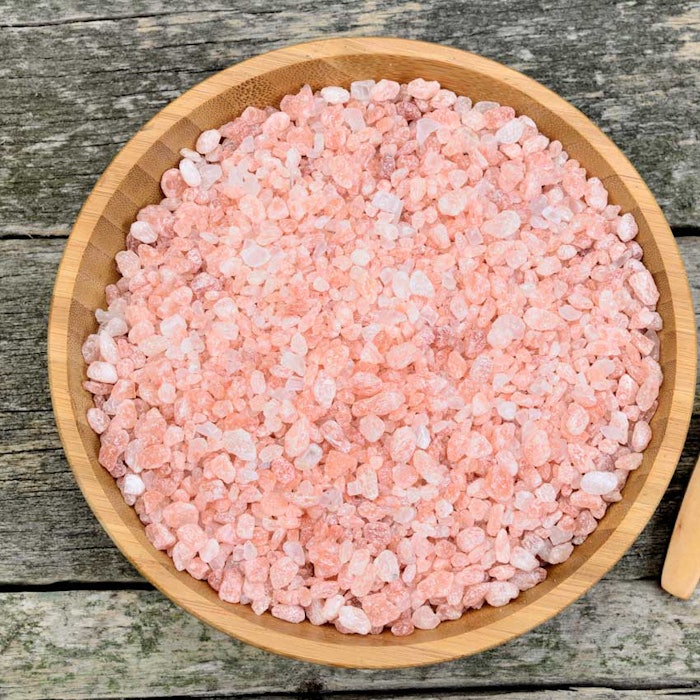 Saltability, the spa industry vendor that provides Himalayan salt stone treatments and products, announced that Diane Trieste will be the new vice president of business development. She is a former member of the company's advisory board until she was selected for the new position.
Trieste will be bringing her experience in pre-opening, concept and design for spa-industry brands. She is a former sports massage therapist who worked for Team USA track and field athletes in the 1992 Olympic Games in Barcelona and with gold medalist Kerri Strug at the 1996 Olympics in Atlanta.
Also, she acquired 13 years of development knowledge at Canyon Ranch Health Resorts. She conducted startup designs, functionality and operations for the national and global multisite operations.
"I've been using Himalayan salts since 1991 due to their therapeutic benefits. I'm a big believer in the natural parallels that these salts have to complement and assist in balancing the health integrity within the human body," said Trieste.
Trieste served as a vice president of employer and alumni relations for Cortiva Education and was a past member of the International Spa Association Board of Directors. Her knowledge in eco-friendly building, equipment and operational practices matches her with Saltability since the company emphasizes its desire for environmental responsibility.
"Diane's depth of development and industry experience will be invaluable to the Saltability team," said Ann Brown, Saltability CEO. "Her industry knowledge is incredible, and she's well versed in design, trending and high-end concepts. I look forward to working with her as we continue growing the business and developing new products that better serve our clients."