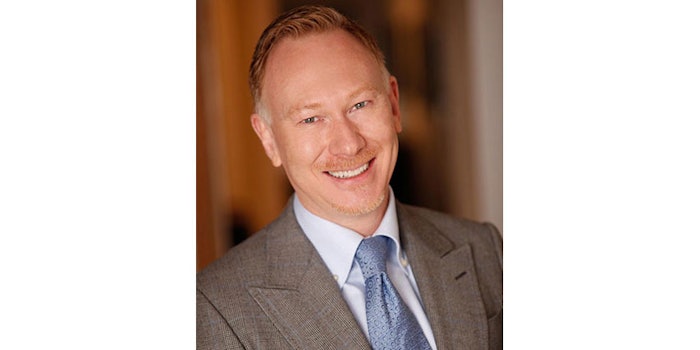 Naturopathica has added Barry McCaffrey as its new senior vice president of spa sales. McCaffrey will oversee the company's wholesale division and will be responsible for sales and marketing strategy, partner relationship management and business development in the spa channel.
In addition, he will lead the Naturopathica sales team in business development, education and training across the Americas. 
"Naturopathica's authentic, modern approach to wellness is in step with the needs of today's consumer who searches for honest solutions for healing, balance and simplicity in their daily lives," said McCaffrey.
McCaffrey brings 25 years of experience as a spa and wellness industry veteran, having previously held senior roles with Clarisonic, Clarins, Comfort Zone and Repêchage. 

"Naturopathica is continuously strengthening and growing the team with the best professionals in the business in order to live up to our clients' demand for top level expertise and service," said Barbara Close, founder and CEO of Naturopathica. "Barry has a passion for our mission, exceptional experience and commitment to the spa industry."