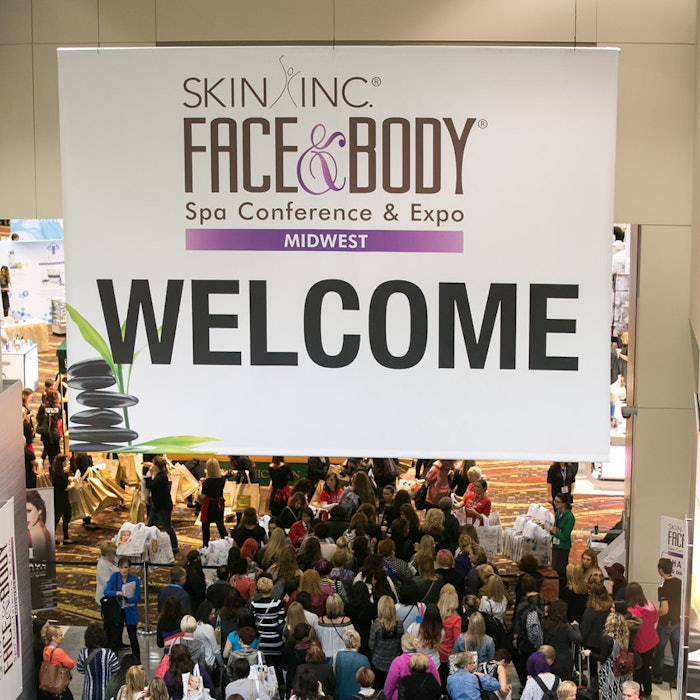 Face & Body Midwest 2016 was prime time for companies to put themselves in the limelight. Here is a glimpse at what you might have missed at this amazing event.
Charitable Giving
Farmhouse Fresh turned attendees into dog bed fairies with wearable halos for purchasing "Is It True They Call You The Dog Bed Fairy?"—the FHF book that donates proceeds to animal shelters to help keep dogs warm.
Party Now...Age Later
Image Skincare encouraged attendees to party now and age later, with their worldwide 2016 launch party for the year's new products. Oh, and with RSVP'ing, they're throwing in a chance to win $1,000.
Bye, Bye Unwanted Hair
Cirépil is making unwanted hair a thing of the past for everyone by offering 15% off the purchase of both Intimate and Homme wax beads for a nice 'His and Hers Intimate Wax Duo.'
Award-winning Skin Care Collection
Caviar of Switzerland touted their DNA Skin Care Collection during the show, which includes a number of ingredients that act on a cellular level, targeting protection, repair and regeneration of DNA.
Look Like a Superstar
Have you heard of the show "Transparent?" Wished you could look like someone in the show? Le Mieux made that dream come true at Face & Body Midwest by showcasing their products used by Emma Burton, the beauty artist for that particular show.
Anti-aging Showcase
ExPürtise won the hearts of those in the industry with their award-winning line of anti-aging products.
Face & Body Midwest was so packed with new and vital information that we surely forgot something. Remind us what we missed on Facebook.