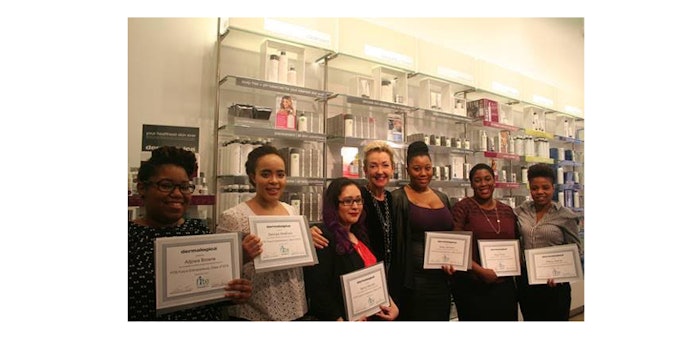 Dermalogica celebrated the graduation of its first FITE Future Entrepeneur class in New York City on December 2, 2015.
The company hosted a graduation event to honor the first class. The program was launched to create a pathway to entrepeneurship for at-risk young women who aspire to work in the professional skin care industry.
The graduation marked the end of the first phase of the program, and the women will now be transitioned into the next phase, which includes securing apprenticeships, shadowing experts in the field and learning valuable retail skills. Additionally, the students are studying for the state board licensing exam.