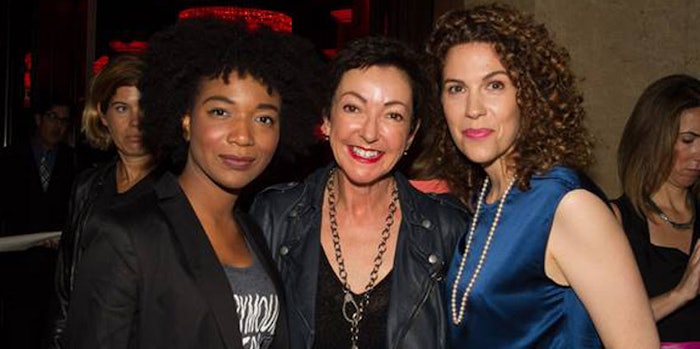 The first Financial Independence Through Entrepreneurship (FITE) Future Entrepreneur Scholarship was presented to Gertz Ressler High School senior Christina Coombs by Jane Wurwand, founder and chief visionary of Dermalogica and FITE. It was awarded by Wurwand as a highlight of Step Up Women's Network 12th Annual Inspiration Award, recently held at the Beverly Hilton Hotel in Los Angeles.
The scholarship will allow Coombs the opportunity to attend Marymount California University in the fall. Coombs, 17, who was born and raised in Jamaica, was chosen from a highly selective pool of candidates based on a comprehensive application process. After college, Coombs aspires to create an organization which empowers at-risk youth, provides leadership and ensures a productive future.
The FITE Future Entrepreneur Scholarship is the latest extension to FITE, Dermalogica's global nonprofit initiative, which globally empowers girls and women through education, vocational training, and entrepreneurship opportunities worldwide.
Step Up's annual Inspiration Awards, a luncheon attended by more than 800 guests, celebrates professional and philanthropic accomplishment, honoring influencers, executives, corporate partners and Step Up teen girls from underprivileged communities who find confidence, direction and opportunity through the mentoring and networking of Step Up partners.
"I started off like anyone else, arriving in America with only a suitcase and a beauty school diploma in pursuit of the American Dream," said Wurwand in her presentation speech. "We all have a story to tell, and what makes us unique is what we do with that story."
During Inspiration Awards, Dermalogica participated at the event's Style Lounge, where professional skin therapists offered guests a complimentary Face Mapping skin analysis and targeted samples. This year, in addition to presenting the 2015 FITE Future Entrepreneur Scholarship at Step Up's annual Inspiration Awards, Dermalogica continued its corporate tradition of hosting Step Up teen girls for a career development day at the brand's world headquarters located in Carson, Calif.
Since 2008, Dermalogica has partnered with Step Up on a variety of mentoring and sponsorship programs.