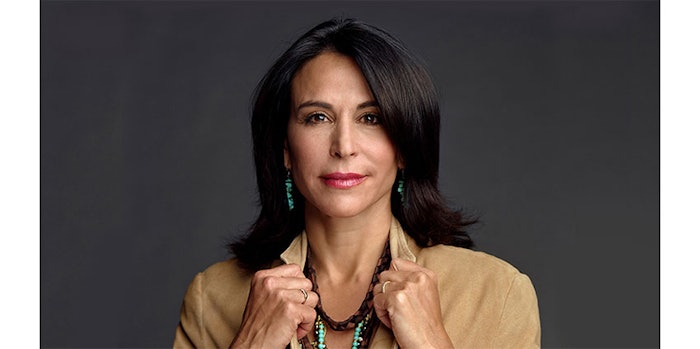 The Global Wellness Summit (GWS) today announced that Giselle Fernandez, a five-time Emmy award winner and Mexico native, will emcee the 2015 event in Mexico City. The theme of the 2015 Summit is "Building a Well World" and this year's agenda will address the role of wellness in a wide array of industries and sectors, including spa, hospitality and tourism, but also beauty, finance, medicine, architecture, workplace wellness, real estate, fitness, nutrition, manufacturing, technology and more.
"Giselle is not only an award-winning journalist and experienced television host, but she has also won countless humanitarian and philanthropic awards for her outreach to the Latino community in her home town of Los Angeles," said Susie Ellis, Chairman and CEO of the Global Wellness Institute, the umbrella organization that runs the GWS. "Giselle's dedication to her Latin American roots, along with her passion for wellness, and her superb interviewing skills make her the ideal emcee for the first-ever Global Wellness Summit to take place in Latin America."
"I am thrilled to be a part of bringing the Global Wellness Summit to Mexico City," said Giselle Fernandez. "Wellness is something I'm incredibly passionate about and being able to participate in bringing that message to Latin America is an honor. The theme of this year's Summit—'Building a Well World'—resonates with me and the work I do."
In addition, to her role as emcee for the Summit, Fernandez will also be moderating key panels including the Global Wellness Tourism Congress that takes place on day one and features government officials, local ministries and business leaders.
Currently, Fernandez heads up her own production, management and consulting company focused on creating Latin themed productions for both English and Spanish language distribution. She also consults with companies who are looking to market to the Latino consumer and works to build a bridge between the U.S. and Latin markets.
To learn more about the 2015 GWS, visit: www.globalwellnesssummit.com.