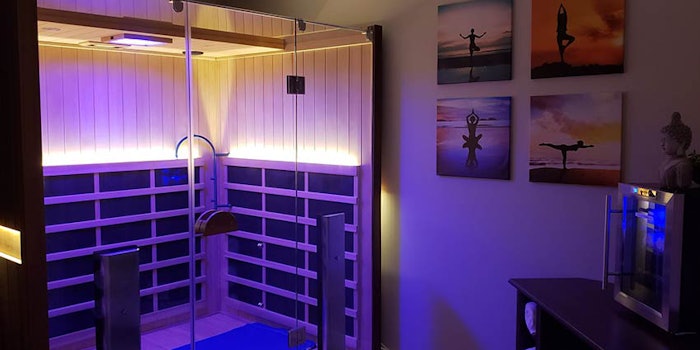 With their new spa, Modern Wellness, a Canadian couple is aiming to bring their vision of wellness to Canmore, Alberta, Canada—inspired by, of all things, rock climbing.
After Gilles and Quy Godbout returned from a seven-month rock climbing and travelling excursion in Europe, the duo was "itching to implement our ideas and within a few months we found ourselves with a great business plan, the capital we needed, and a fantastic location on Main Street," Quy told The Bow Valley Crag and Canyon.
Those ideas included Biometric services, such as 3D full body scan, cardiovascular stress testing, heart rate measurements, neurofeedback, blood biomarker testing, genetic analysis and microbiome testing. Among the recovery services offered are full spectrum infrared saunas, red light therapy, and a chill lounge.
Modern Wellness also houses a personal studio gym, and offers health and performance coaching and a product line. The studio can be booked for teams and events.
"We designed Modern Wellness as the ideal business for us to live a healthy life and contribute to the community," Gilles told the publication. "We find fulfillment in devoting ourselves to making a positive change and giving back. We are focused on providing a place to access resources that empower your health and wellbeing,"