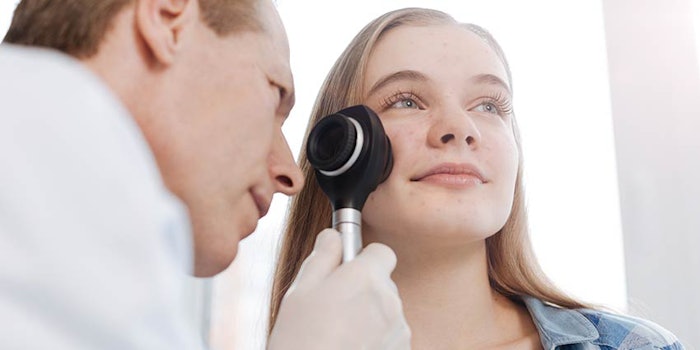 It can take some time to feel comfortable with the skin you're in—especially if that skin has a condition that requires treatment from a health care professional. Prescription dermatology business Ortho Dermatologics, and its parent company Bausch Health Companies, are hoping to reward nine students who know this firsthand.
The 2019 Aspire Higher scholarship program will award $90,000 in total scholarships to students who have been treated for a dermatologic condition. To apply, students must share an essay about their experience of living with a dermatologic condition, and the role a dermatologist, physicians assistant or nurse practitioner played in helping treat it.
Open to applicants or current attendees of two- or -four-year colleges, universities or advanced vocational or technical schools, scholarships are awarded in three categories:
Undergraduate Scholar Awards for students pursuing undergraduate degrees
Graduate Scholar Awards for students pursuing graduate degrees
Today's Woman Scholar Awards for students who are mothers pursuing either undergraduate or graduate degrees
"At Ortho Dermatologics, our passion for dermatology is fueled by our understanding of the tremendous impact the profession can have on patients' lives," said president Bill Humphries. "Every year, we are inspired by the stories we hear from Aspire Higher applicants who have experienced the challenges of living with a skin condition, and about how their dermatologists have played a significant role in helping them navigate their condition. We are proud to support these amazing students and help them continue their education through the Aspire Higher scholarship program."
Applications are open through April 26, 2019; winners are announced July 10, 2019. For more information, to see stories from previous winners or to apply, visit www.aspirehigherscholarships.com.