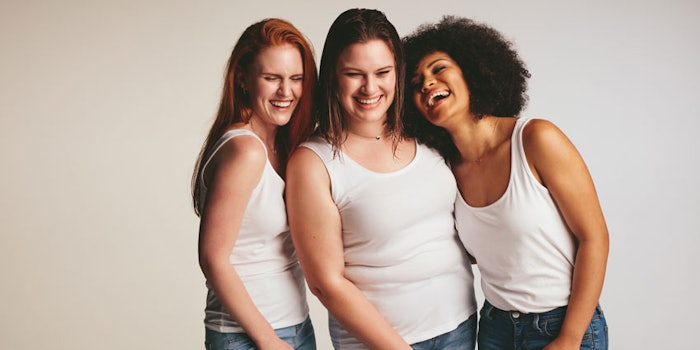 To celebrate International Women's Day Skin Inc. wanted to highlight some amazing and powerful women that stand out in the industry. The spa industry is fortunate to be filled with driven, intelligent and inspirational women, and Skin Inc. is fortunate to have some of these women speaking at our Face & Body Southeast event on March 17-18, 2019 in Atlanta, Georgia. From founding skin care brands to treating multicultural skin, these ladies are ones to be admired in the industry.
1. Carol Phillips
 Also called the "diva of retail," Carol Phillips is an acclaimed professional speaker that aims to help beauty businesses around the globe. Phillips' founded her company BeauteeSmarts to offer full-service consulting, marketing, branding, service training and sales programs. She has also trained and consulted with spas like Miraval, Hilton, Waldorf Astoria, Canyon Ranch Resorts, etc. Safe to say, she has had her fair share of experience in the spa world, and she loves to help other women in the industry succeed. 
We're bringing Phillips in all of her glory to Face & Body Southeast to discuss SMART Sales: It's More Than Just Your Hands. Be sure to check out this inspiring woman's keynote session at Face & Body Southeast on March 18, 2019 from 9:00-9:45 am. 
2. Myla Bennett
Myla Bennett is the owner and founder of Ederra Bella Plastic Surgery, and she has several years of experience in the industry. While Bennett performs plastic surgery on her patients, she always has the same goal in mind to enhance their natural beauty. She even takes the time to personally counsel each patient to make sure their goals are met. 
We are having this wonderfully inspiring and hardworking women speak on Subtle Vs. Extreme Methods to Prevent Aging on our Skin Inc. LIVE! Stage on March 18, 2019 from 11:30 am to 12:00 pm. 
3. Terri Wojak
With over 20 years of experience in the industry, Terri Wojak has become a respected authority on skin care. She helped develop True U Education, and she built over 50 individual courses based on skin care in a medical setting. This rockstar woman has published numerous articles as well as two books: "Aesthetics Exposed: Mastering Skin Care in a Medical Setting and Beyond" and "Mastering Medical Esthetic." Wojak is certified by the National Coalition of Estheticians, Manufacturers/Distributors & Association (NCEA), and she has trained more than 5,000 estheticians and medical professionals on the importance of incorporating skin care into cosmetic medicine.
This is why we have her speaking not once but twice at our Face & Body event both in the Advanced Education Facial Pod discussing treatments for the eyes, as well as on the Skin Inc. LIVE Stage! on the panel discussing CBD in the Spa. 
4. Sandra Dubose
Don't even get us started on how amazing "the bald beauty queen of self-esteem" is when it comes to empowering women to accept themselves. Sandra Dubose is a dynamic motivational speaker, author and smooth jazz vocalist with a truly inspiring personal story that has led her to teach women the importance of self-love and self-acceptance. When it comes to inspiring women, it's nearly impossible not to have Dubose come to mind. 
This is why we couldn't resist having her speak at our Face & Body Southeast event as our first keynote speaker. Dubose will be discussing her Beauty Tips for the Soul on March 17 from 9:00-9:45 am.
5. Sonya Kennedy
Nothing is quite as inspiring as innovation. That's exactly what Sonya Kennedy brings to the table being the owner and esthetic director of Magnolia Medspa. As one of the most innovative spas in the metro Atlanta area, Kennedy and her staff pride themselves in being on the cutting edge of esthetic medicine. The empowering women motivates her all-female staff to practice confidence and self-love on a regular basis. Now that's what we call an inspiring woman. 
To bring her empowering nature to Face & Body, we have her also speaking on our anniversary panel discussing CBD in the Spa on March 17, 2019 from 2:30-3:00 pm on the Skin Inc. LIVE! stage. 
6. Gül Zone
Founder of DermAware Bio-Targeted Skin Care, Gül zone combined her biomedical formulary background and cosmetic marketing expertise to develop skin and body products for esthetic and medical practitioners. This is one woman who is the epitome of brains and beauty, and she is a leading contributor to numerous publications in the industry. She loves to educate the industry as well by bringing the highest level of knowledge to her classes and teaching spa professionals how to combine skin science and ingredient chemistry to achieve long term, corrective results for multiple skin conditions.
We are thrilled that this brilliant woman will be discussing speeding up peels in a hands-on class at Face & Body Southeast on March 17, 2019 from 1:00-2:30 pm.
7. Shannon Esau
Shannon Esau has been a part of the industry for 17 years, and she is now the National Sales and Education Director for Rhonda Allison Skin Care. Esau loves to educate spa professionals, and to show this, she guides the advanced education initiative at the Education Center in Colorado. This wonderfully inspiring woman oversees the education programs, travels nationally and promotes the art of esthetics and science in the advancement of skin. 
We are very excited to have her speaking on two different occasions at our Face & Body Southeast show on March 17, 2019. She will be discussing Flower Power for Rejuvenation and Results from 1:00-2:30 pm and will later be discussing Acne Answers from 4:00-5:30 pm. 
8. Mary Nielsen
A jack of all trades, Mary Nielsen is a technician, educator, mentor and business owner, and she has been at the forefront of the developments of medical esthetics since the early 1990s. Nielsen has also become a "Fearless Beauty" as the executive director of Fearless Beauties, a movement organized by a group of estheticians to promote awareness of skin of color and how to treat it. When it comes to women loving women and women empowering women, Nielsen is definitely an avid supporter of that. 
We are excited to have her speak more about Fearless Beauties: Treating Skin of Color with Confidence at Face & Body Southeast from 3:00-3:30pm on March 17,2019.