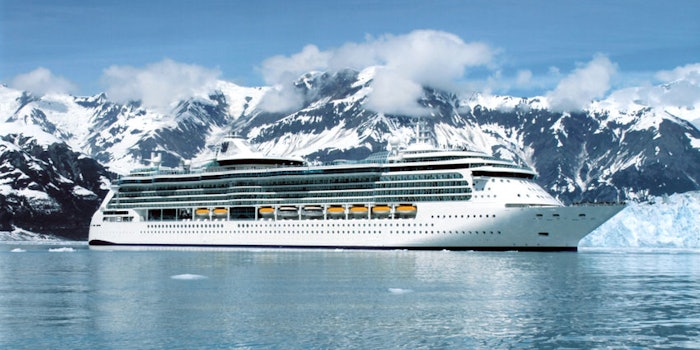 Cunard luxury cruise line is going back to Alaska in May 2019 with an added twist to the trip. Mareel Wellness & Beauty is a spa concept with a new treatment that has been developed in partnership with Canyon Ranch, according to Travel Agent Central. The two-and-a-half hour treatment was designed with a Last Frontier theme, and it includes meditation, a body treatment and a facial.
The Last Frontier Treatment
This treatment begins by taking clients into the Alaskan outdoors for 15 minutes of outdoor guided meditation, which is directly followed by a 20-minute guided stretching overlooking the landscape.
Body Treatment
The 80-minute, signature Journey Through the Wilderness treatment focuses on taking care of the body. Designed to release deep stress and tension, this treatment uses a blend of native essential oils as well as Alaskan Glacial Mud from the Copper River Delta.
The treatment begins with a full body exfoliation before moving into the application of the glacial mud. This is followed up by a private soak in a bathtub that is filled with organically sourced seaweed, and finally it finishes with a full body massage. 
Facial
The treatment comes to a conclusion with a 50-minute facial that was designed to restore the skin's vitality. It begins with a brush cleanse, which is immediately followed by a skin radiance mask. This is followed up by a facial massage, moisturizing serum and cream and finally a scalp massage with the option of a conditioning treatment.