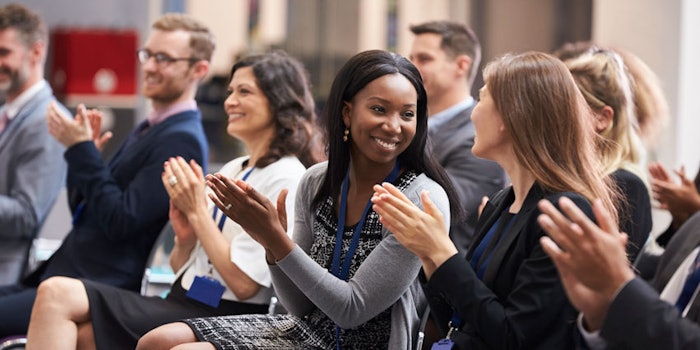 Between the spa pods and the supplier classes there are plenty of learning opportunities at Face & Body Southeast, including the Skin Inc. LIVE! Stage. See what trending, popular and controversial topics we are bringing up at Face & Body Southeast on March 17-18 in the Georgia World Congress Center, Atlanta, Georgia.
Sunday Presentations
The Power of Permanent Makeup
Mar. 17, 11:30 am - 12:00 pm, Feleshia Sams
Join Feleshia Sams, CEO Academy of Advanced Cosmetics, to learn how permanent makeup can be an amazing opportunity for you. Through permanent makeup, many artists have been able to change the lives and looks of so many individuals. Permanent makeup ranges over the course of the entire body, from the top of your head to the bottom of your feet. Sams will lead you through learning how this treatment can be used for hair simulation clients who are balding, microblading, eyeliner, lip shading, areola repigmentation for survivors of breast cancer and those who suffer from scars and vitiligo.

Anniversary Power Panel: CBD in the Spa

Mar. 17, 2:30 - 3:00 pm, Kelly Conlan, Sonya Kennedy, Terri Wojak
Join Kelly Conlan, marketing and communications manager Dermamed, Sonya Kennedy, owner and esthetic director Magnolia Medspa, and Terri Wojak, president True U Education, at this Anniversary Power Panel to learn more about CBD. Find out the benefits it brings to the skin and overall wellness. Learn if CBD products are something that you should (or can) incorporate into your treatment menu. Cannabis is in vogue in skin care at the moment, and for good reason. More specifically, learn more about what CBD does for the skin, what it can bring to overall wellness and how to incorporate it into your spa menu.
Fearless Beauties: Treating Skin of Color with Confidence
Mar. 17, 3:00 - 3:30 pm, Mary Nielsen
The claim that 'everyone is beautiful' needs to be validated by making services and products available to all ethnic, cultural and racial backgrounds. We need to recognize and legitimize that these subsets within our country may have differing views of what is beautiful, different standards for beauty and different ways of honoring and respecting that beauty. By developing a more inclusive viewpoint, we elevate our entire industry. Mary Nielsen, executive director Spectrum Advanced Aesthetics Institue, will lead you through learning about the movement to more inclusive skin care, treating multiple ethnicities and how to adapt your consultation to cater toward all skin shades.
Monday Presentations
Subtle Vs. Extreme Methods to Prevent Aging
Mar. 18, 11:30 am - 12:00 pm, Myla Bennett
Myla Bennett, M.D., plastic surgeon, founder Ederra Bella Plastic Surgery, will discuss ways to preserve your youth, ranging from everyday customized skin care to intensive treatments such as vampire facials to microneedling with radio frequency and injectables. She will discuss the benefits and long-term results of using skin care regimens versus medical spa services. Bennett will guide how to help turn back the clock for your clients. 

Let's Talk Acne
Mar. 18, 1:45 - 2:25 pm, Elaine Sterling
Everyone faces acne at least once in their life. That's why Elaine Sterling, founder Sterling Enterprises, wants to show you how to break through the "acne" myths and learn how to use effective skin analysis and esthetic treatments to get the results your clients desire. Sterling will approach these treatments through a holistic and synergistic process of result-orientated treatments, home skin care and lifestyle choices.