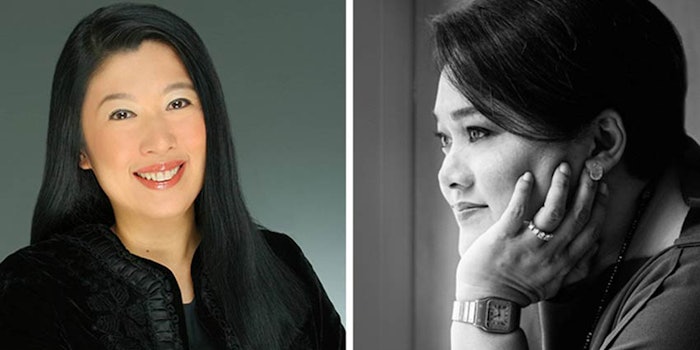 The Global Wellness Summit (GWS)  has unveiled the co-chairs for its 13th annual conference.
Brand development and communications expert Catherine Feliciano-Chon and spa and wellness investor and entrepreneur Yoriko Soma will spearhead the summit, which is set to take place at the Grand Hyatt Hong Kong Oct. 15-17, 2019.
This marks the third time the event has been held in Asia, and the co-chairs share deep connections to the continent: Feliciano-Chon has offices in Hong Kong and Shanghai, while Soma is based out of Tokyo. Per the 2018 Global Wellness Economy Monitor, Asia is the fastest-growing wellness tourism market in the world and is home to the largest number of spas and thermal and mineral springs on the planet.
"Having the summit in Hong Kong underscores Asia's importance to the wellness economy," said Feliciano-Chon, who also serves as a GWS advisory board member. "With China at our doorstep, Hong Kong bridges East and West, the ancient and modern and sits at the crossroads of many industries shaping the business of wellness. It's an honor to be part of the leadership team for the GWS 2019."
"Corporate success is built on collaboration, and that is exactly what the Global Wellness Summit, with its tagline 'Joining together. Shaping the future' prides itself in fostering," added Soma. "I'm excited to be part of the team that will help the GWS delegates uncover insights and opportunities in the Asian wellness economy and help them better understand Asian culture and the best way to approach business in this exploding market."