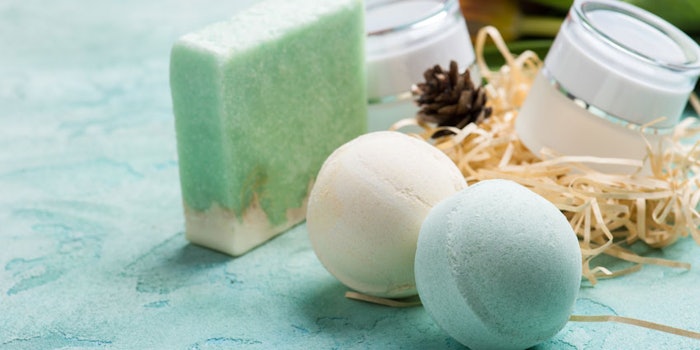 Lush opened its largest store in the world in Birmingham, England, on Dec. 7, 2018. Apart from being spread across two floors, this store also has its own spa included in it as well. Consumers are welcome to come in and shop the brands most popular products like their cruelty-free, fizzing bath bombs and shower jellies, and they can also receive a variety of treatment services while they are shopping in the main store as well as the spa area. On the shopping floor, Lush also offers consultation pods that allows shoppers and spa goers the opportunity to receive private advice on the products they should buy.
The Lush Spa is a 250 sq. meter space is decorated with a Scandinavian and classic Georgian style. The spa menu is crafted with 12 different treatments that range from facials to bath and body treatments. 
Massage Treatments
Different types and forms of massages with all different benefits take up majority of the spa's menu, with seven of the 12 treatments being different forms of massage. All of the massage treatments provide different benefits to the skin as well as "sensorial indulgences."
The Synaesthesia Spa Treatment (£140, 80 min.)
Tales of Bath Spa Treatment (£115, 75 min.)
The Karma Spa Treatment (£225, 65 min.)
The Hard Days Night Spa Treatment (£100, 75 min.)
The Tailor Made Spa Treatment (£65, 30 min.)
The Good Hour Spa Treatment (£110, 70 min.)
The Planets Spa Treatment (£300, 180 min.)
Body Treatments
While massages make up majority of the spa menu, there are a few other treatments that The Lush Spa has sprinkled in. These body treatments still use sensorial indulgences to provide complete peace and relaxation to clients with a twist. 
The Spell Spa Treatment (£85, 60 min.)
The Comforter Spa Treatment (£100, 60 min.)
The Sound Bath Spa Treatment (£80, 60 min.)
Facial Treatments
While Lush provides numerous products to provide relaxation to the body, they do still have a focus on skin care. This is represented in their spa as well with the two facial treatments that they have included on their spa menu.
Validation Facial Spa Treatment (£95, 60 min.)
Fresh Facial Spa Treatment (£45, 30 min.)