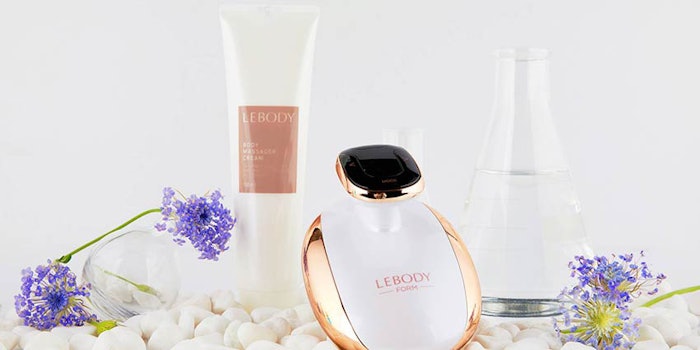 After success in countries including Germany, China and England, LeBody has announced its expansion into the United States.
LeBody incorporates LED light therapy, EMS mid-frequency, electrical ionization and micro-current technology to rejuvenate the body. Its targeted devices for the face and body aim to improve overall health and wellness of the skin, and make Korean health and beauty technology more accessible.
LeBody has two main devices, LeBody Form and LeBody Face, which use EMS mid-frequency and electrical ionization, respectively, to help strengthen muscles and increase energy consumption and stimulate elastin in the skin, respectively.
"Our goal at LeBody is to take the high-end, advanced technology you see in luxury doctors' offices, and bring that into the homes of people around the world," said Ace Lopez, marketing manager at LeBody, "With our targeted face and body devices, we are continuing to pioneer new methods of body slimming, skin lifting and generally improved health."