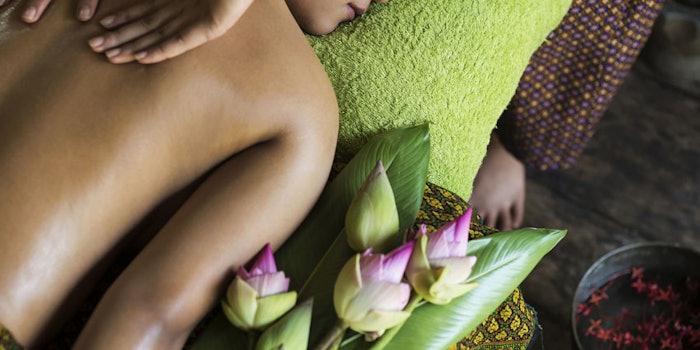 Just as various treatments differ from around the world, so does spa etiquette. Whether simply traveling to a new spa for leisure, trying to create an authentic style treatment experience or just simply being curious, Vogue provides a guide to help avoid committing any spa "no-nos" no matter where you are. 
"Sow-na" Time in Austria, Germany or Finland
First and foremost, it's pronounced "sow-na" not "saw-na;"
Do not linger in the doorway. Cold air is basically taboo;
Nude means nude, but in these areas a towel can be used to cover up;
When in Germany, silence is valued during sauna time; and
Pouring water over the coals is a job for ONLY the saunameister.
Brushing Up on Russian Banya Etiquette
Be prepared for a gentle slap from a bundle of birch leaves that are soaked in water and then slapped against the skin;
These areas are meant for socializing, so talk away; and 
Prepare for lots of sweating and stay hydrated.
Enjoying the Sacred Japanese Onsen
Do not wear any clothes or underwear as to keep from contaminating the pure water;
Men and women are separated in these bathing areas;
In the washing area, move quickly as not to waste water and don't splash your neighbors;
Thoroughly clean you washing station when you are finished;
Do not put your wash cloth in the water, leave it on the side or put it on your head; and
Keep your hair tied up.
Getting Steamy in the Turkey, Moroccan and UAE
The hammams are based on the premise of a Roman bath;
Bring disposable underwear with you;
Keep it dirty, or rather, don't bathe before entering the hammams. The therapist will do that for you;
Be prepared to tip when going to a hammams in Turkey; and
Men and women are meant to stay strictly separated in these treatments.
North America, Australia and the UK Gets Hands On
When receiving a massage, it's expected to cover up with disposable underwear and robes;
Fully disclose any medical conditions and cosmetic procedures;
Keep quiet when receiving treatments; and
Voice any discomforts with pressure early on in the treatment.