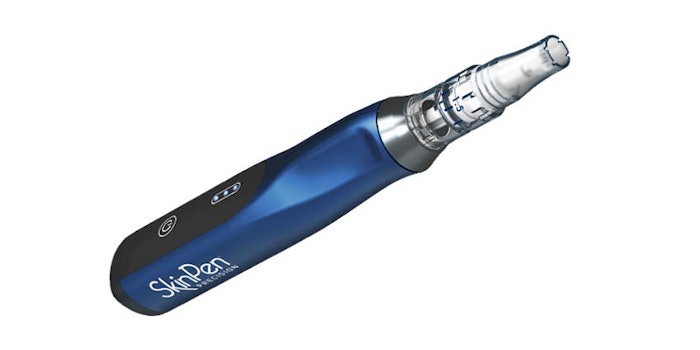 Bellus Medical's SkinPen Precision took home the Barry Knapp Award for Product Innovation of the Year at the 2018 Aesthetics Awards.
The Aesthetics Awards are presented each year, recognizing products launched in the U.K. They celebrate "genuine innovation or product advancement leading to treatment for new indications, quicker or easier treatments, better outcomes, enhanced patient safety backed up by sound evidence."
Bellus is on an awards-winning streak: the company took home eight Aesthetic Everything awards including Top Aesthetic Companies, as well as Top Skin Care Devices and Top Minimally Invasive Procedures or SkinPen. SkinPen is an FDA-cleared microneedling device.
"Bellus Medical, in partnership with BioActiveAesthetics, is honored to have received this prestigious award. SkinPen is a first in class technology that delivers safe and effective results," said Joe Proctor, president of Bellus Medical. "We are thankful to Medical Aesthetics Group for recognizing our innovation in aesthetics. I was especially proud to have received the award with Jenn Block and Thomas Hitchcock, Ph.D. who worked together to finalize the development process. I would like to share a special thank you for Ashley Dynan who worked so hard to get the CE Mark in the U.K. It's a great win for the Crown family, and we are looking forward to continuing to innovate and improve technology in the field of Dermatology and Aesthetics."