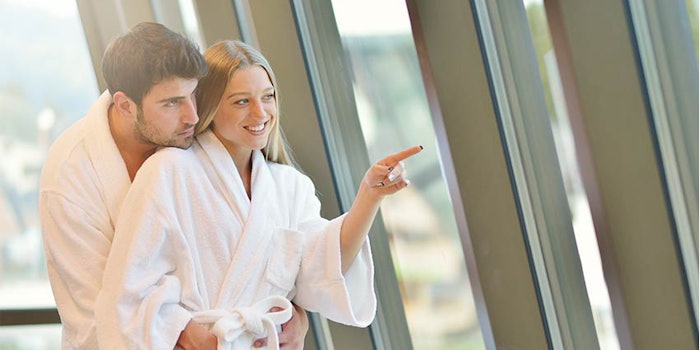 The Global Wellness Institute  has released its annual Global Wellness Tourism Economy Study.
Defined as "travel associated with the pursuit of maintaining or enhancing one's personal wellbeing," wellness tourism has grown from a $563 billion market in 2015 to $639 billion in 2017, a 6.5% annual jump. The segment has grown twice as fast at overall tourism (3.2%), and is forecasted to grow even faster through 2022—reaching $919 billion.
The study's key findings are below.
Wellness travelers made 830 million wellness trips in 2017, 139 million more than in 2015, representing 17% of all tourism revenue.
North America drives wellness tourism revenues at $242 billion annually; Europe welcomes the most wellness trips (292 million).
Wellness tourism is heavily concentrated in several countries across North America, Europe and Asia-Pacific. The top five nations (U.S., Germany, China, France, Japan) represent 59% of the global market, with the U.S. driving one-third of world revenues.
Developing markets lead the growth story: Asia-Pacific is the global growth leader, with wellness trips growing 33% in the last two years.
China and India rank first and second for growth, adding around 22 million and 17 million wellness trips, respectively, over the last two years.
Asia-Pacific, Latin America-Caribbean, Middle East-North Africa and Sub-Saharan Africa represented only 40% of wellness trips in 2017, but accounted for 57% of the increase in trips since 2015.
Wellness travelers are very-high spending—in 2017, international wellness tourists spent an average of $1,528 per trip, 53% more than the typical international tourist.
Domestic wellness tourists spend an average of $609 per trip, 178% more than the general domestic tourist.
"Secondary" travelers, who participate in wellness experiences on any leisure or business trip, yield 89% of trips and expenditures, compared to "primary" travelers (whose trip or destination choice is primarily motivated by wellness).
The number of countries actively marketing their wellness offerings at a national level has increased from 65 in 2013 to more than 100 in 2018.
"Wellness tourism burst into the consumer consciousness just a very few years ago, and it's hard to grasp the speed of its growth and evolution," said Katherine Johnston and Ophelia Yeung, senior researchers. "Wellness, hospitality, and travel are now converging in unprecedented ways, from the 'healthy hotel' concept going utterly mainstream to airports, airlines, and cruises injecting so much wellness programming, to the profusion of ever-more-creative wellness destinations, retreats and tours. The wellness concept is transforming almost every aspect of travel and wellness tourism will only grow faster in years ahead, as it lies at the powerful intersection of two massive, booming industries: the $2.6 trillion tourism industry and the $4.2 trillion wellness market."
Related: 'Wellness Tourism' Growing Faster Than Tourism Alone