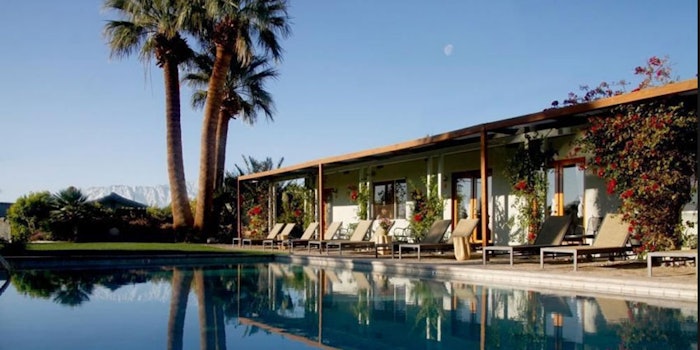 The Spring Resort and Spa, located in Desert Hot Springs, California has partnered with Michael Klaper, M.D., health educator, and Alese Jones, yoga instructor, for a holiday cleanse program. The program will take place at The Spring Resort and Spa on December 2-8, 2018 and January 6-12, 2019; these dates were specifically chosen to help clients combat holiday fatigue, regenerate and begin 2019 on a transformative and healthy path.
The program comes with an itinerary that allows participants to choose between a 6-day juice cleanse or a 5-day water cleanse, and along with that nutritional aspect, Klaper will also host daily, one-on-one meetings with each participant to track their progress. The itinerary will also include a combination of structured classes and free-form relaxation periods all with the view of the Palm Spring mountains. On top of the view, each participant will receive access to three hot mineral spring pools that vary from 88 to 104 degrees Fahrenheit, as well as exclusive guest patio soaking tubs.
"We wanted to create a guest experience that will have lasting positive effects emotionally as well as physically. We also wanted our guests to have fun; that is why, together with Dr. Klaper, we introduced movie night, stargazing night, yoga and cooking demonstrations in addition to the expected therapeutic sessions," explained Wayne Krygier, managing member The Spring Resort and Spa.