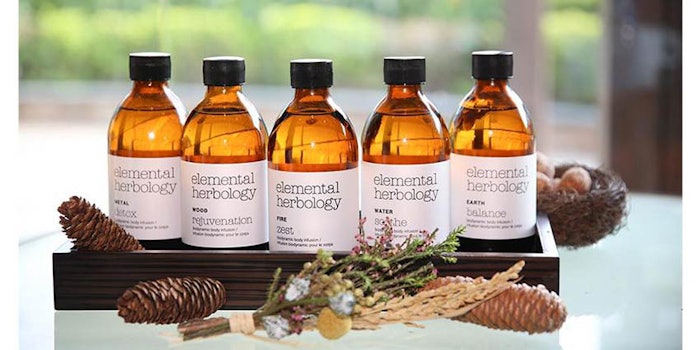 @elementalherbology/ via Facebook.com
Melo Spa at the Hyatt Regency in Hong Kong has launched several new treatments.
Each treatment utilizes products from Elemental Herbology, a British brand which formulates with natural botanicals and ingredients devoid of synthetic fragrance, color, SLS, paraben preservatives and mineral oils, reports the South China Morning Post.
The brand's overarching philosophy is the five elements, with product ranges categorized as earth (radiance and vitality), water (moisture replenish, sensitive), metal (age support), fire (oil control), and wood (balance).
Spa therapists evaluate each client's skin type, lifestyle and environment, then select an element and its matched product to offer tailor-made experiences. Treatments include aromatherapy facials and massages, along with a body scrub and wrap.