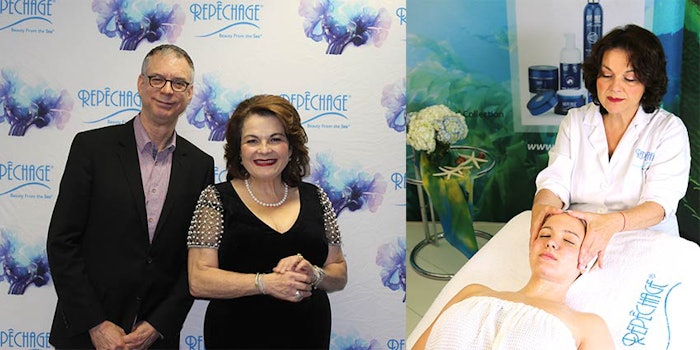 What could make for a better holiday gift than glowing, gorgeous skin? So says Repêchage, which will host its Holiday Power Lunch—an annual motivational and educational networking event—Monday, Dec. 3, 2018 at its Secaucus, N.J. headquarters.
This year's presentations will include:
"Sugar & Spice Up Your Spa Business," Repêchage founder and CEO Lydia Sarfati;
"A Window into the Consumer Mind," Leon Alexander, Ph.D., behavioral psychologist and founder of Eurisko Design;
"Think Differently: How to Succeed in a Competitive Market," Lois Christie, owner of Christie & Co. Salon & Spa; and
"Future Proof: Preparing for Success in an Age of Disruption," Gordon Miller, CEO of Hairbrained.
Plus, the event will also feature "Lydia Unplugged: Everything You Always Wanted to Know from the Skin Care Icon," a special Q&A hosted by Gordon Miller..
Cost for the power lunch—which includes presentation, lunch and champagne—is $55.
Related: Flash Forward: The Future of Professional Skin Care with Repêchage