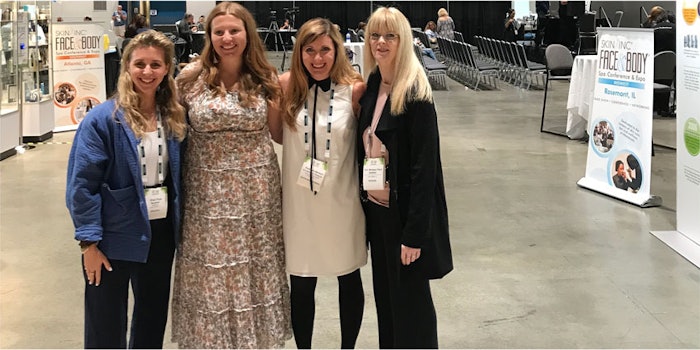 "Natural," "organic," and "vegan" are buzzwords that tend to make clients' ears perk up when they hear them. But what do these mean for skin care professionals and the spas they work in? 
At the Skin Inc. Live! stage during Face & Body Northern California spa expo and conference, a panel of experts—Erin Madigan-Fleck, southeast director of the Association of Holistic Skin Care Practitioners; Shel Pink, founder of SpaRitual; and Jennifer Major, operations specialist at FarmHouse Fresh—spoke to attendees about what it means to be green and how to decide what approach is right for their business. 
5 Tips on How Spas Can Become More Green
Become more conscientious of the green movement. Madigan-Fleck suggested reading publications focused on the movement or talking with holistic organizations in order to better understand the idea of natural and organic, as well as obtain more knowledge about the environment in general.

 

Take time to educate the entire staff about organic and natural products, as well as the treatments, terminology and implications that go along with them.

 

Get involved with the Green Spa Network, an association that provides education and resources for the spa and wellness industry.
Major urged panel attendees to get "back to basics" when it comes to going green. She advised the audience to use the amount of product recommended by the supplier in order to avoid putting the excess product into the environment. In addition, adhering to the recommended amount helps the product last longer, will reduce a spa's footprint and will save money in the long run.

 

Get involved in the local community: Plant trees at a local park or collect blankets for a nearby animal shelter. Getting involved in these types of activities helps get the word out in the community that a spa is focused on being green.