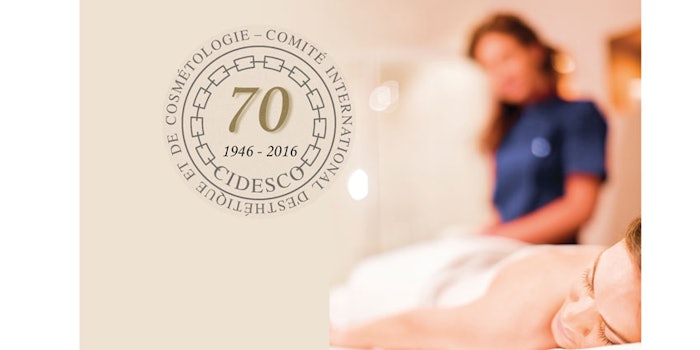 CIDESCO USA will be returning to Face & Body in San Jose on Aug. 26-27 with three different workshops running between two and three hours in length. CIDESCO is a worldwide body that promotes beauty therapy through superior education and training. Industry leaders, and world-renown CIDESCO trainers, Lydia Sarfati, founder of Repêchage, and Mark Lees, founder of Mark Lees Skin Care, will be leading the workshops.
Lydia Sarfati's CIDESCO Classes
Crafting a Signature Facial Experience for Different Skin Types
Aug. 26, 10 am - 1 pm
Learn the art of encapsulating client's needs and wants into one customized facial in a hands-on experience. The class will focus on proper analysis and evaluation of the skin, understanding equipment and its appropriate function and the most popular procedures and exfoliates. Sarfati will also discuss result-driven ingredients and how to treat your clients like a VIP.

European Facial Massage Techniques
Aug. 26, 2-4 pm
Learn the art and science of classic facial massage movements, including effleurage, petrissage, tapotement, friction, vibration and Eastern movement, such as Shiatsu. See how these massage techniques provide maximum benefits for the clients through understanding the functions of the muscles, lymph and circulatory systems.
Mark Lees CIDESCO Class
Rosacea and Redness Management
Aug. 27, 10 am - 1 pm
Redness, distended capillaries, rosacea flares and sensitivities all can be helped by proper and science-based esthetics care. Discover facts every esthetician should know about rosacea, and tips that can help you reduce the appearance of redness in your clients skin. Lees will also discuss how you can help your client manage the many esthetic challenges they most likely have been enduring. Finally, see how a combination of medical and esthetic care can help your client have calmer and more beautiful skin.