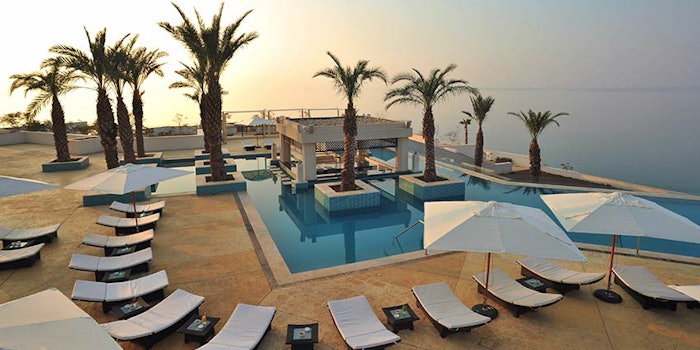 Hilton Dead Sea Resort & Spa and King Hussein Bin Talal Convention Center recently celebrated Hilton's annual Global Week of Service.
During the celebration, more than 65 volunteers participated in activities focused on youth and sustainability. This included a private tour for orphans from the SOS Village, who learned first hand about the hospitality industry. The children held an an interactive sessions with management that ended with a lunch. 
For sustainability, team members also volunteered to clean the beach. In May 2018, Hilton committed to cutting its environmental footprint in half and doubling its social impact investments by 2030. The company plans on reducing water usage by 50%, and will remove public straws from all 650 of its managed hotels globally, saving an estimated 35 million straws a year from potentially reaching the ocean. 
Global Week of Service, Hilton's largest annual community service initiative, mobilizes tens of thousands of team members around the world. It is part of Hilton's Travel with Purpose corporate responsibility strategy, which aims to further the United Nation's 2030 Sustainable Development Agenda and ensure the company has a positive social and environmental impact on the communities in which it operates. 
Additionally, Hilton aims to double the amount it spends with local and minority-owned suppliers, as well as its investment in programs to help women and children around the world. These goals are also part of Travel with a Purpose. 
"Exceptional service is at the core of what we deliver every day for our valued guests, and we are delighted to partake in such a global campaign that ensures our communities and their surrounding areas will remain a vibrant destination where guests can relax, unwind and explore for generations to come," said Elias J Moukarzel, general manager.
He added: "This year, our team decided to work in a holistic approach through two activities, touching the lives of different beneficiaries and increasing the impact. They focused on youth and sustainability all in efforts to serve their community."