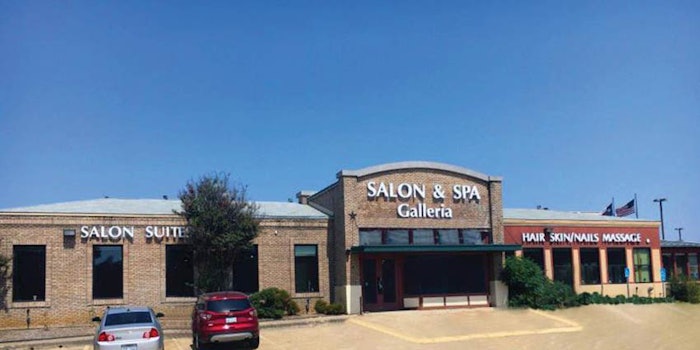 @sasbedford/ via Facebook.com
Salon suite rental company Salon and Spa Galleria  has opened its latest location, in Bedford, Texas.
Salon and Spa Galleria has locations throughout the Dallas-Fort Worth metroplex, including three opened in the last two years. Salon professionals lease space, often as a stepping stone to opening their own store front. Spaces are offered at a weekly rate. Additionally, all Salon and Spa Galleria locations are licensed for microblading.
"While this location is offering everything that all Salon and Spa Galleria locations are known for, it also has its own unique touches," salon manager and spokesperson Jennifer Knittel said of the Bedford outpost. "For starters, the lighting in here is more natural and less intimate than our other locations. We have beautiful sandstone walls in some of the suites, and a brick interior. Truly breathtaking, this location offers over 45 professionals opportunities to be their own boss. As small salon business owners, they can create and grow their own beauty studio, nail studio, barbershop and even day spa. The opportunities we provide together not only start businesses but contribute to the growing community. Access and convenience, affordability and more. It can't go wrong, and that's why we have grown so much."