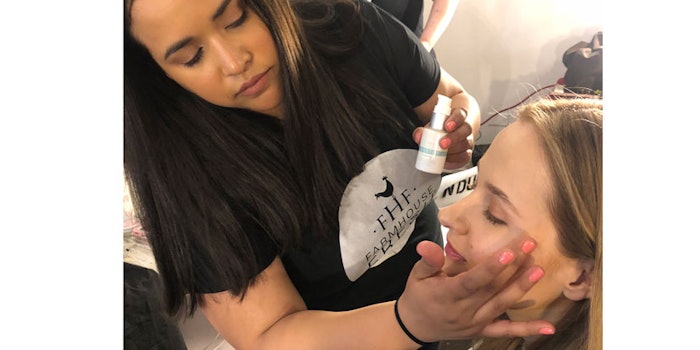 FarmHouse Fresh sponsored the makeup team that created the makeup looks for Adam Zohar's Spring Bridal Show in New York on April 14, 2018. This fashion show included 29 different bridal looks that were inspired for the modern, edgy bride. 
T. Cooper, celebrity makeup and hair stylist and founder of Metro Look, was the lead makeup artist for the event. To compliment Zohar's style of creating bridal gowns for the non-traditional bride, Cooper kept the makeup very minimal with extremely dewy skin.
"I wanted all of the girls to have an 'I woke up like this' look. We used a light flush of color on the cheeks, and topped the cheekbone with a little body oil. Finally, we mixed pink and coral for a universally flattering lip color," Cooper explained. 
The FarmHouse Fresh team came into play by providing all the skin preparation products like hydrating serums, moisturizers, lip balms and body oils to keep the models looking extra hydrated and glowing.