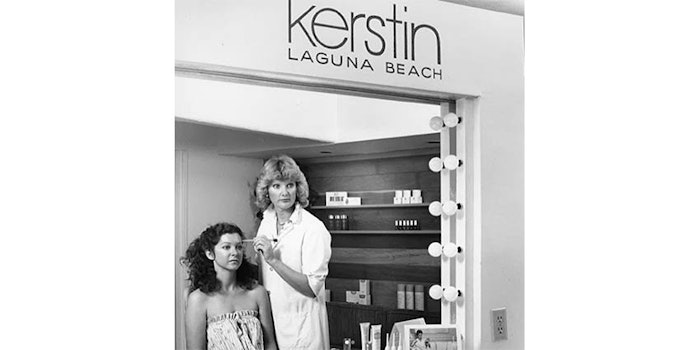 NASA unveiled its first female astronauts; Star Wars dominated the box office; and the first "test tube" baby was born—1978 was an exciting year. And for Kerstin Florian, which recently celebrated its 40th anniversary, it was the beginning of a long and successful voyage.
After moving to Southern California in the 1960s, the eponymous Kerstin Florian (a native Swede) recognized a dearth of results-driven skin care products made with natural ingredients. She opened her first spa in a single room in Laguna Beach, Calif., in 1978, where she began selling hand-labeled products containing elements and botanicals such as herbal extracts, essential oils and algae.
Related: Stories of Success…With Kerstin Florian
Today, the brand distributes more than 100 products to more than 200 resort and day spas in 35 countries out of the world, and operates out of a 20,000 sq. ft. headquarter facility in Lake Forest, Calif.
Its products can be found at spas and resorts including JW Marriott Desert Springs and Sonoma Mission Inn.
"When I started out, there was no natural spa skin care market to speak of. I knew the difference natural ingredients could make to the skin, and how that translates into a feeling of beauty and self-acceptance that radiates from within," said Florian. "My products are really vessels for wellness and self-care. That is what has kept people coming back for 40 years! We have never stopped evolving and finding ways to keep the energy flowing, so look forward to many more to come!"