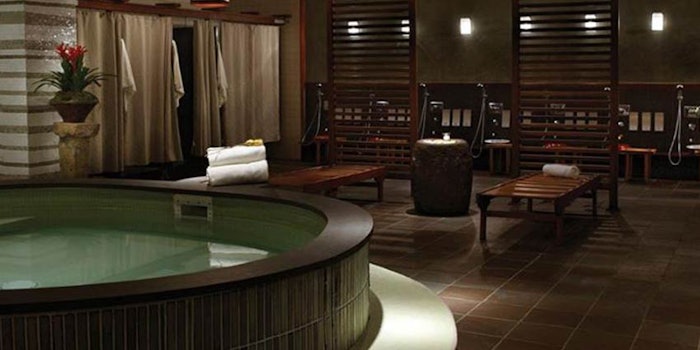 kabukisprings.com
San Francisco's Kabuki Springs & Spa has been added to the Legacy Business Registry by unanimous vote of the city's Small Business Commission, reports ABC7.
Located on the ground floor of a building shared with the AMC Kabuki theater, Kabuki Springs features a communal bath, hot pool and cold plunge facilities, as well as a dry sauna, steam room and various therapeutic body treatments.
First opened in 1968, the spa has undergone many changes over the years: in 1998 the bathhouse, which had previously only served male patrons, began offering three days for men, three for women and one co-gender (the only non-clothing optional day).
And while guests had previously been allowed to chatter away, talking in the bath is now discouraged. "Japanese onsen are very social," spa director Kathy Nelsen told the outlet. "But here, we are so over-stimulated all of the time. Our spa is a place to calm your nervous system. It's a time to be meditative and more internal." The spa sticks to Japanese traditions including ofuro tubs for washing prior to a massage, and sit-down showers to wash with soap before hitting he communal spa.
The Legacy Business Registry recognizes commercial enterprises operating more than 30 years, each nominated by the mayor or a member of the board of supervisors. Up to 300 businesses may be accepted each year. Perks include "grants worth $500 per full-time employee each year, along with rent stabilization grants of $4.50/square foot," states the outlet.