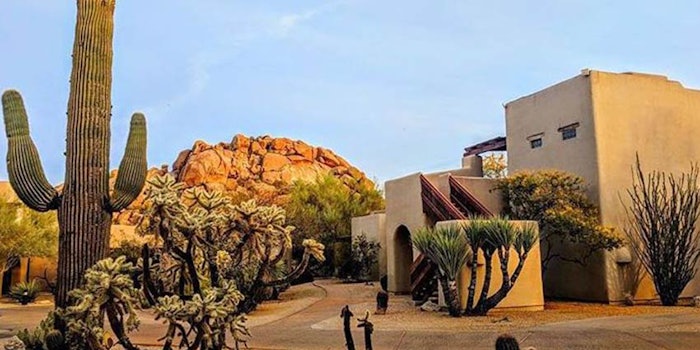 @thebouldersresort/ via Instagram.com
Sally Shaffer has been named general manager of The Boulders Resort & Spa, reports Hotel Management.
Shaffer brings more than 30 years of hospitality experience to the role, including general manager positions at the Hilton Sonoma Wine Country Hotel, Hilton Garden Inn Scottsdale, Mesa Marriott Residence Inn and, most recently, the Hilton Phoenix Airport. She has also served in roles at the JW Marriott Desert Ridge Resort & Spa and the JW Marriott Camelback Inn Resort & Spa.
In her new position, Shaffer will oversee all operations at the resort.
"Sally is a seasoned hospitality leader with extensive operational and management capabilities," said Hakan Saracoglu, regional vice president at the Columbia Sussex Corporation. "We are confident that her leadership and professionalism will provide the highest level of guest experiences."