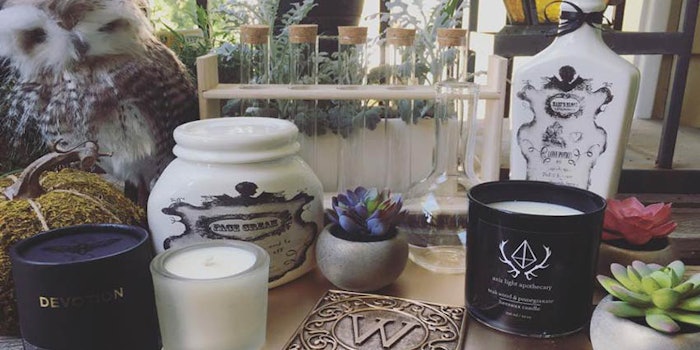 @wandandwillowdayspa/ via Facebook.com
A new day spa is looking to make some magic in Nashville this summer.
Wand and Willow, slated to open mid-June, is the brainchild of esthetician, massage therapist and Harry Potter fan, Wendy Piedad.
"I kept seeing Harry Potter inspired businesses that I would love to be able to visit one day and then it hit me, I could open up a spa inspired by these wonderful stories," says Piedad, who has more than ten years of experience in spa management.
Services will include therapy, skin care, massage and waxing, as well as advanced treatments including peels, LED and high frequency. The magic theme extends to package names, which includes "The Philosopher" and "The Marauder." (Piedad is currently in the process of transferring and acquiring the necessary licenses.)
"I am a one-woman operation, so the spa is on a bit of a smaller scale and will be in a two-room space in Murfreesboro, Tennessee," said Piedad.
While the adventures of the Boy Who Lived served as major inspiration for the services and décor, Piedad is creating her own brand of enchantment for the spot. "Nothing about my space is affiliated with the franchise, of course, but the decor inside boasts a definite vision of my inspiration," she said. "Owls will be adorning the shelves, copper cauldrons and other whimsical accents will be seen throughout the space.  It is truly going to be a magical place to visit!"