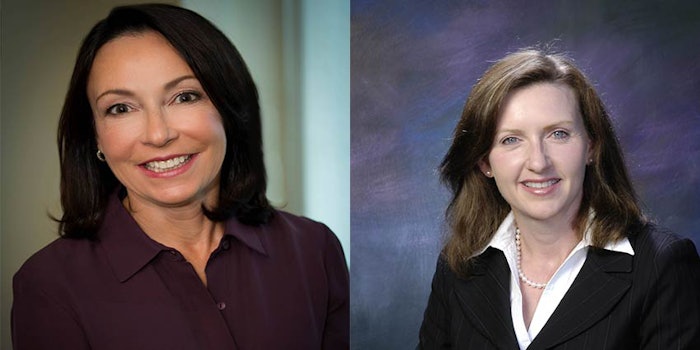 Alastin Skincare has announced the appointment of Elisabeth Sandoval and Ann Rhoads to its board of directors.
Sandoval currently serves as chief commercial officer at Alder Biopharmaceuticals, and previously held the same position at Kythera Biopharmaceuticals (which was sold to Allergan in 2015). Prior to these roles, she spent 24 years at Allergan as vice president, global strategic marketing and oversaw the launch of the Juvederm filler.
Rhoads has more than 25 years of experience in healthcare finance, including roles as CFO at two companies; serving as a board director and chair of audit and compensation committees across a number of public and private boards; and raising more than $400 million via public and private offerings.
Alastin is dedicated to the development and marketing of skin care products with the proprietary TriHex Technology.
"We are extremely pleased to have Ann and Elisabeth join the Alastin team on our board of directors," said Alastin president and CEO Diane S. Goostree. "They bring a wealth of experience related to financial and commercialization strategies within the healthcare and aesthetics space and will be valuable advisors to us as we continue our rapid growth and evolution as a leader in the aesthetics field with our procedure enhancement system products and daily skin care Restore & Renew product line."