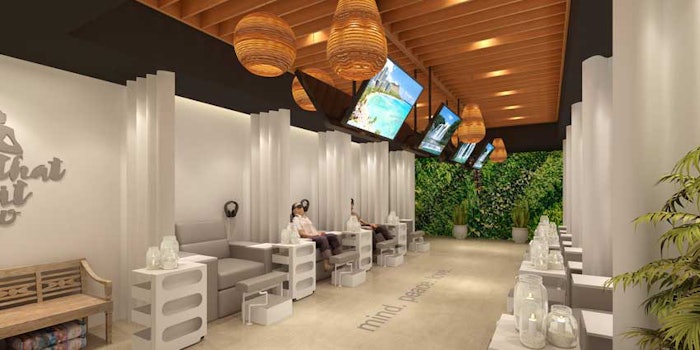 Namaste | Nail Sanctuary—which combines nail salon services with meditation, relaxation and rejuvenation for women—has announced a national franchise opportunity as the first and only nail sanctuary with a meditation focus.
"With over $8.5 billion spent on nail services last year, we are building a brand that will defy and disrupt the industry," said Michael Elliot, co-founder of Namaste | Nail Sanctuary. "Our fast-paced, 'always on' culture has us constantly connected, crowding our brains and leaving us burnt out. A meditation, relaxation and rejuvenation-focused nail sanctuary is on-trend and more relevant now than ever before. We are confident we will flourish as we continue to grow through strategic franchise partnerships and debut our unique services to communities across the nation."
The brand's efforts are growing rapidly as it has licenses awarded to area representatives to bring 566 sanctuaries to markets across 14 states as part of multi-unit agreements.
The first location is expected to open in Studio City, Calif., on Ventura Boulevard in Los Angeles County in January 2018 and the goal is to have 100 locations open and operating by 2021.