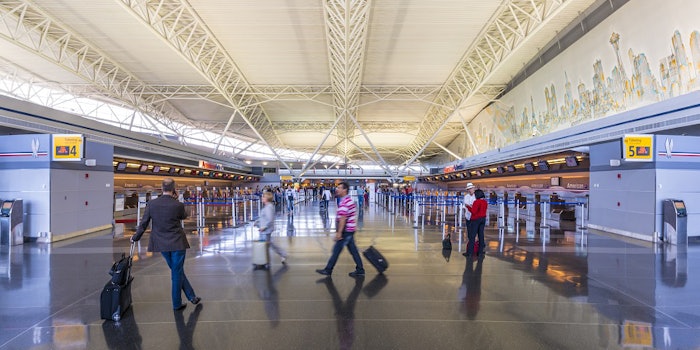 Airport spa brand XpresSpa has announced the reopening of its flagship location in Terminal 4 at the John F. Kennedy Airport.
The renovations for the spa include a new layout and design to improve customer experience and efficiency. XpresSpa offers a menu of express services and treatments, specifically designed for travelers. Among the services that they offer include massages, reflexology treatments, stress and tension releases, manicures, pedicures, waxings and facials.  
"Terminal 4 is a leader in evolving its commercial offerings with its ever-changing passenger mix and shifting consumer interests. It remains in the midst of an ongoing concessions revamp and XpresSpa's willingness to innovate has been central to growing our long-term partnership with Terminal 4 operator JFKIAT since our first location opened in 2005. Today, we have five locations in Terminal 4 alone, which speaks to the growth opportunity we have with our other airport operator partners across the country," said Ed Jankowski, CEO of XpresSpa.
XpresSpa currently operates in 22 airports in the US, along with locations in Holland and the United Arab Emirates.