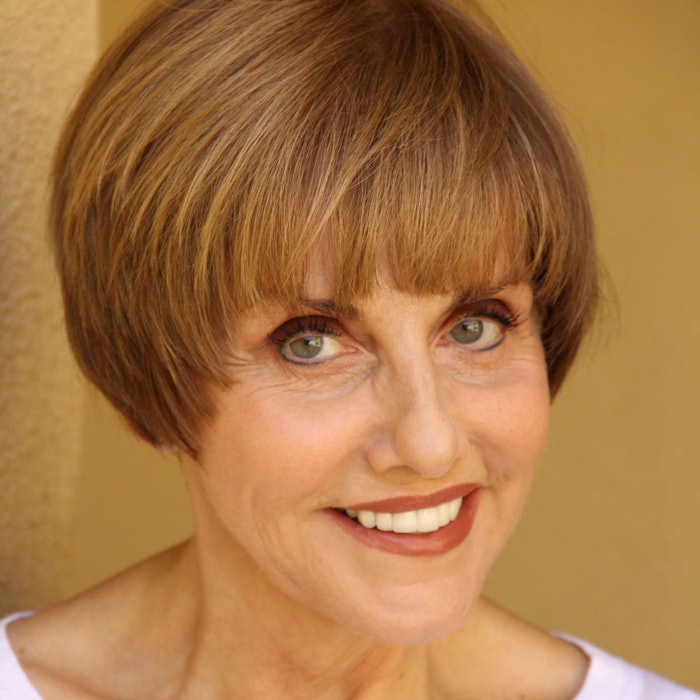 The spa industry has lost one of the greats, Bioelements founder Barbara Salomone. After an ongoing illness, Salomone passed away peacefully in her California home, with her husband Ross at her side.
"There are no words to express our sadness. Barbara treated all employees like family – many of whom have been a part of Bioelements for decades, and we are truly heartbroken," said Salomone's brother and Bioelements CEO Bob Schatz. "She laid the groundwork for what this company is today, and helped build an ever-expanding team of experts that share her pioneering spirit, her passion for advanced education, and devotion to product and ingredient innovation above all else."
Spa Industry Pioneer
Salomone's career began as a makeup artist in the late 1970s. "I started with an investment of just 10 dollars in business cards. I never dreamt it would grow to this scale," she previously stated.
Popular for her engaging personality and 'it-girl' insight, clients begged her for facial services. In 1978, she became one of the first-ever licensed estheticians in the United States, and soon began defining a whole new way to assess the skin, determine treatment strategies, and develop new facial techniques – what would become the SkinReading system.
Skin Care Innovator
She opened advanced esthetics Learning Centers across the United States, and soon saw a need for a professional line of skin care products that would meet her standards. The Bioelements product line launched in 1991, including the exclusive Custom Blending system, to transform professional treatments. Since that time, the company has spearheaded formulations including probiotics, calcium, pollution-neutralizers, amino acid and white truffle.
Bioelements will continue to set the the same goal as the one Barbara set over 25 years ago–to create products and treatments they target the uniqueness and range of all skin types and concerns. As Barbara always said: "no hype, no gimmicks, and no false claims."
Barbara Salomone had such a heavy and longstanding influence on the industry. The company would love to hear any personal stories about her. If you would like to share, please email your remembrance to amanda@bioelements.com.