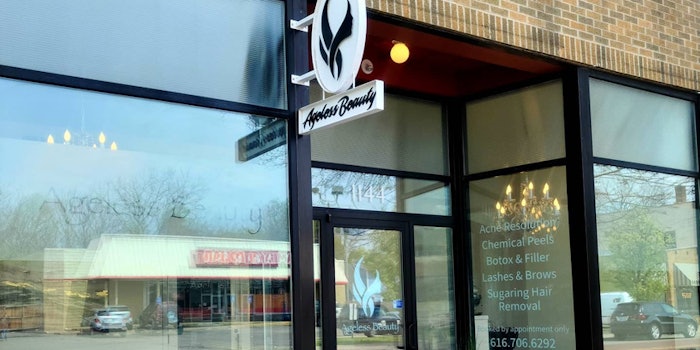 Ageless Beauty, a medspa and day spa, is expanding locations in Grand Rapids, Michigan, per Grand Rapids Magazine. 
Ageless' new location on Weathly Street will begin its appointments on May 4, 2021.
The spa offers facials, peels, dermaplaning, microdermabrasion, chemical peels and microneedling as well as brow and lash services. It also offers a personalized acne regimen, which includes a home product regimen and treatment plan.
For med services, Ageless Beauty has a range of options from botox to numerous types of fillers.