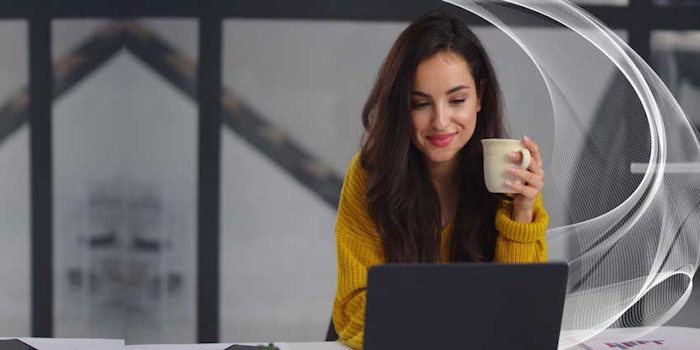 Skin Inc. and MedEsthetics can't wait to combine our two audiences for four days of knowledge, techniques, specials and fun at Face & Body Virtual on May 23-26, 2021. Upgrade your spa business knowledge with classes featuring your favorite industry veterans and pros. The classes will teach strategies, tools, and tips and show attendees how to get business booming for long term success in the industry. 
Business Sessions
Session DSunday, May 23, 2021
Session DateSunday, May 23, 202111:00 am - 12:00 pm Session DateSunday, May 23, 2021
Power Moves: Selecting Skin Technology for Your Business
Annet King Vice President of Business Development, Bio-Therapeutic, 11:00 am - 12:00 pm, May 23. 
The session will discuss what new consumer technology is entering the marketplace, what staple professional skin technology you should be using daily, the latest technology developments that you should have on our radar, and how to evaluate reliable and supportive equipment suppliers. 
Pretty Money: Intro to Pandemic-Proof Financials for Spa Pros
Toshiana Baker Founder/CEO, SpaWorx & Network of Multicultural Spa and Wellness Professionals, 1:05 pm - 2:05 pm, May 23.
This session will introduce the introductory fundamentals of financial management for spa businesses. It will help attendees understand the key financial management tools to incorporate into daily use to strengthen their business model to be resilient in annual slow seasons or global pandemics. Attendees can use this information to optimize spa career and business success.
Skin Script: Inside Skin Script
Lisa VanBockern Owner and Founder, Skin Script & Dave Waggoner Licensed Massage Therapist, Skin Script, 11:00 am - 11:25 am, May 24.
This session will discuss Skin Script's success story, provide information on their range of treatment enzymes and help you get to know their staff and customer service policies to help your business grow. 
Virox ProBeauty: Wiping Out Infection: Three Steps for Choosing the Ideal Disinfectant for Your Spa
Matthew Buccioni Infection Prevention and Biosecurity Specialist, Virox Technologies Inc., 3:00 pm - 3:25 pm, May 24. 
Join Virox's Matthew Buccioni for an interactive session to learn the step-by-step process of selecting and using a disinfectant to kill pathogens while protecting your clients and team.
Side Hustle to Full Operations
Dr. Ashley White Reflects on Four Key Transitions in Early Medspa Ownership, Ashley White, MD, MPH, CCFP Medical Director and Co-Owner, Fresh You Clinic Inc., 10:00 am - 11:00 am, May 25. 
The objective of the presentation is to help early owners and medical directors be more intentional and purposeful about their entrepreneurial journey. 
Social Media and the Law
Allyson A. Avila Partner, Gordon & Rees Scully Mansukhani, 1:05 pm - 2:05 pm, May 25.
The session teaches how to utilize the power of social media marketing while protecting your practice and patients. Topics that will be discussed include patient privacy laws as they relate to social media, how to obtain proper patient consent for use of images and testimonials, considerations when filming or using live-streaming procedures, the importance of having social media policies for your workforce, and FTC requirements when working with paid influencers. 
Inclusive MedSpa Environment
Mary Nielsen Executive Director, Fearless Beauties and Spectrum Advanced Aesthetics Institute & Toshiana Baker Founder/CEO , SpaWorx & Network of Multicultural Spa and Wellness Professionals, 3:15 pm - 4:15 pm, May 25.
This session will help attendees to embrace a new mindset in building diversity and inclusivity in the medspa environment and learn to identify ways that your medspa can become more inclusive. 
Celluma Light Therapy: LED Light Therapy: A Medical Esthetics Must for 4 Reasons
Patrick Johnson CEO & President , BioPhotas Inc., 2:00 pm - 2:25 pm, May 26.
This Webcast will serve as a guide for implementing light therapy effectively into a medical spa practice. 
Session Date
While we aren't getting back to normal just yet, we can't wait for you to upgrade your digital experience in 2021 at Face & Body Virtual. For more information on the schedule and sessions click here.