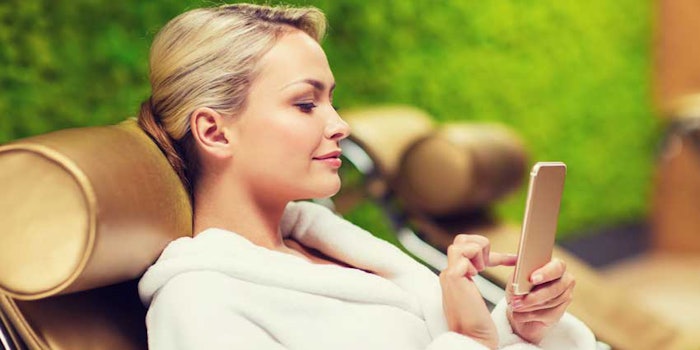 Scottish skin care specialists ishga andbeauty tech company Cutitronics have partnered to introduce new skin care technology into the world of luxury spas, called Cutitron. The partnership was announced at ishga's annual conference, and Cutitron technology will be trialed in spas across the UK. 
The technology analyzes spa-goers' skin in real time, drawing on a range of external factors like weather conditions and location, to recommend and dispense the precise amount of the correct product to suit that consumer according to their unique skin care needs on that particular day. It's meant to support clients and help them achieve optimal results, therefore ensuring closer engagement between therapists and clients following spa visits.
"Within spas, our technology will be integrated into the entire client experience, empowering the therapist by streamlining the appointment process and offering them objective, data-driven insights on their client's unique skincare requirements. In turn, spa users will be able to extend the experience beyond the appointment itself, taking home the ishga formulations that they have tried and loved during their treatments and, with continued support from their consultant, begin to see their desired skincare results at home," said Wilma McDaniel, commercial director at Cutitronics. "Our vision is for Cutritronics' suite of technologies to be strategically white labelled to leading skincare brands, starting today with ishga, adapting and tailoring the devices to suit the specific brand." 
Added Leon Trayling, director at ishga: "Spas are perfectly positioned to combine digital technology with personal touch to deliver a truly bespoke experience to consumers. Our partnership with Cutitronics is an important step in this direction and ishga is excited to be leading the way."