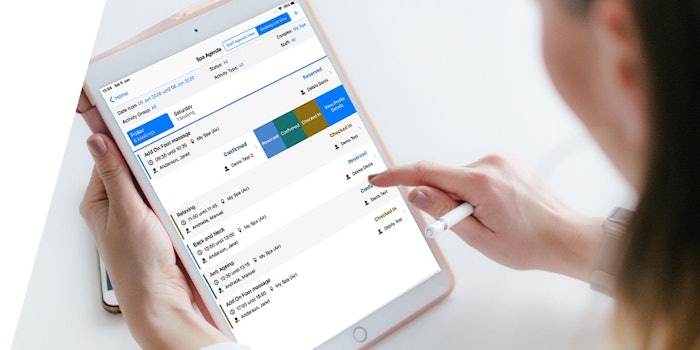 Shiji Group has released a software version 20.0 for Concept Spa and Golf product line.
Related: Noon Aesthetics Skin Care Now in U.S.
This new version introduces a notification engine that can improve a golf or spa operation's ability to communicate with its guests, effectively creating a marketing channel to promote guest retention.
It also provides customers with access to the global payment market through a cloud integration to Shiji Payment Solutions, including connections in China, North America, Europe, The Middle East, Asia, and Australia and New Zealand.
With the newest version, Concept Golf provides a reservation flow so operators can speed up the check-in process as well as handle cancellations and no-shows using features that enhance pre-set cancellation policies, ensuring that the appropriate amount is charged.
Concept Spa's reservation flow has also been enhanced to speed up the check-in process. In version 20.0, the introduction of activity rules enables spas to pre-set usage limits on its guests and members.
With the update, membership managers can create subscriptions that provide members with access to specific areas of its operation or subscribe members to specific lockers for pre-defined periods.
Version 20.0 also allows spa and club receptionists to redirect guest charges to a member's account.
To assist with the demand for contactless solutions, receptionists can also send an email payment notification, with a fiscal receipt attached, to members or guests.
Brett R. Smith, vice president product management and global strategy at Shiji Group said, "Over the course of the past 18 months, we have been able to transform every aspect of Concept.  We have more than doubled our product development team to build superior products with enhanced security, that are fit our global customers' needs. We have also expanded our sales and support organizations in 70+ Shiji offices to ensure we have strong and meaningful local partnerships with our customers.  I am very proud to see version 20.0 release as we are now rapidly moving towards the next generation of spa, golf and activity solutions."