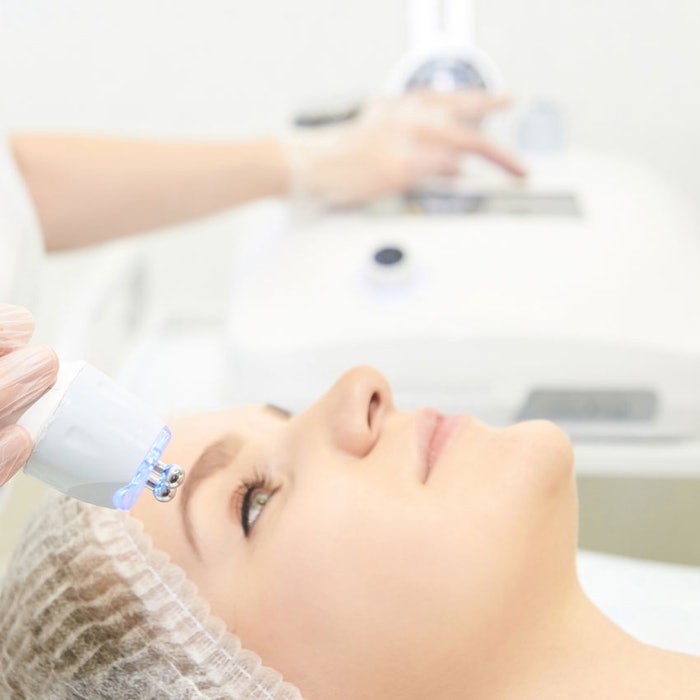 Dr. Lauren Fitzgerald recently acquired Tranquility Spa and Wellness Center in St. Charles, Illinois, and transformed it into a new practice, Larimar Med. 
Larimar practices functional medicine, a holistic approach to healing focused on improving health without drugs and invasive procedures. The medspa takes pride in more than just their personalized and medically-backed wellness plans, but also in their expertise with the most cutting-edge technologies and techniques available.
"A lot of the people that will continue to come here have been going to Tranquility forever," Fitzgerald says in an interview with the Kane County Chronicle. "I wanted to honor their name, but not keep their name. When I came across the name Larimar Med, I found this Pinterest picture that said tranquility and healing. And ultimately, healing is what I want to bring to the place. I just thought it was a perfect match for what I want this place to embody."
Fitzgerald has former owner of Tranquility on their team as the director of training for Larimar, along with the former general manager taking over the position of head of office operations. 
"We'll continue to offer facials and massages, because that goes along with my belief of taking care of the body that we have," Fitzgerald says. "Self-care is paramount in the journey of becoming your healthiest and happiest."
Larminar Med is Chicagoland's only medical spa specifically focused on functional medicine and biohacking.