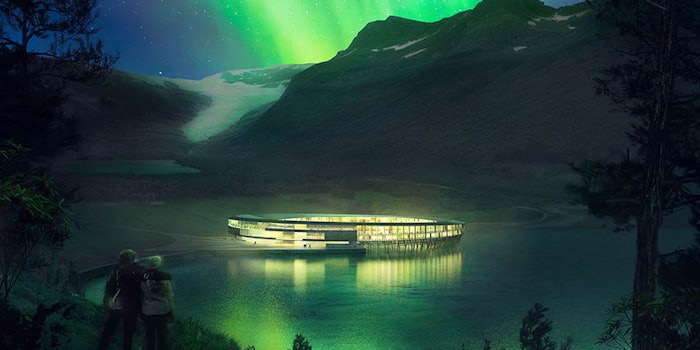 The Svart Spa and Wellness Clinic in Norway has been deemed the world's first energy-positive hotel. Located in the Arctic circle, the Svart Spa and Wellness Clinic is set to open in the early months of 2022, according to Retail & Leisure International.
Personalized programs will be intended to target the mind, body and skin, with treatments ranging from massages and facials, to sound-healing and reflexology, according to the article. Ingredients will be locally-sourced, sustainable and indigenous Nordic elements, while health and nutrition coaching will utilize cutting-edge wearable technology.
The clinic's physical space, a 1,000 square metre indoor-outdoor hub, will feature treatment rooms, outdoor bathing facilities and many other facilities tailored for specific treatments and therapies.