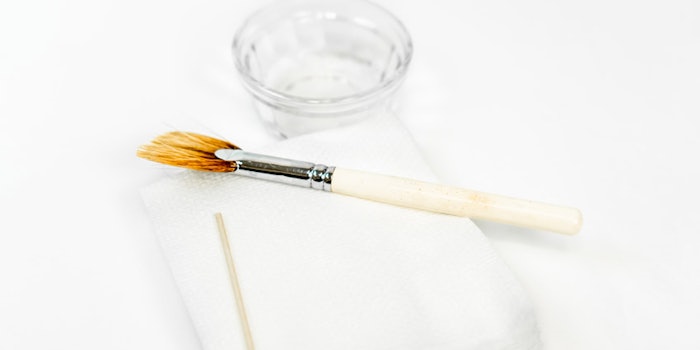 To accommodate the spas that have been forced to close their doors during quarantine, DMK created a "Stay Home Kit," which is an at-home version of their Enzyme & Oxygen treatment. DMK's goal in releasing this at-home version of their age management facial, is to allow clients who have fallen in love with the treatment the ability to maintain their skin care regimen while the spa is closed. 
The Enzyme & Oxygen Facial works by rebuilding the skin with enzyme therapy. The facial helps to reduce hyperpigmentation, increase circulation, promote cell renewal, build collagen, reduce fine lines and slow down signs of aging. Each kit will include a virtual consultation from a local DMK licensed clinic. Depending on the location this kit will retail for $100-$200. 
This at-home version that DMK created is typically given to use between regular DMK Enzyme professional treatments. It is more of a maintenance regimen. Each kit includes a Deep Pore Pure, Foamy Lift Masque, Exoderma Peel, premium goat hair brush and mixing bowl. 
Drew Coleman, VP of education and sales at DMK, provides his thoughts on the pandemic stating, "The Chinese symbol for crisis is a combination of danger and opportunity. We recognize the natural dangers that exist given current events and are optimistic about the opportunities it allows for our businesses and country as we move forward. As we all "Stay-Home-Safe," let's emerge with a determination to not just return to normal, but with a sense of how we can improve personally and professionally. Our clients need us now more than ever; now is the time to show them who we really are."