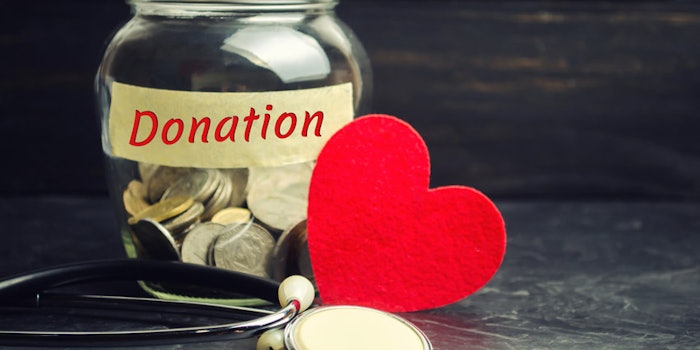 Many hospitals are experiencing an extreme shortage of supplies such as sanitizer, masks, shields, gowns and more. To answer this need, a number of spa brands are shifting gears to either manufacture these much needed items or organize donations to the protection of these healthcare workers.
Circadia by Dr. Pugliese. Circadia by Dr. Pugliese, Inc. has announced the availability of Circadia Hand Sanitizer, in response to the shortage brought on by the COVID-19 pandemic. The isopropyl alcohol-based sanitizer is being donated to local Pennsylvania hospitals and is available for sale to grocery stores, pharmacies and physicians, as well as salon and spa owners.
Celluma. To help meet the needs of medical professionals on the front lines, Celluma has pivoted operations to manufacture much needed medical face shields. Celluma engineers have designed a medical face shield the company can produce with material and methods currently used to manufacture its Celluma series of products.
Related: 10 Brands Providing COVID-19 Relief
Raw Skin Care. For every purchase of $100 or more, spa professionals will receive a 30% discount, and a free 1 oz. hand sanitizer. To further support the cause and current shortage of hand sanitizer, Raw Skin Care will also donate a free 1 oz. hand sanitizer to the local fire or ambulance station, beginning in the Chicago area, in the name of whoever is making the order. 
Repechage. Repechage created two new hand sanitizers and a hand wash that are available to the public at an affordable price. These new products are antibacterial and antiseptic, and the company specifically made them at a price point that is accessible to the larger community. In addition, 5% of their hand sanitizer production will be donated to the First Response community in its native New Jersey. 
Endure Beauty. Endure Beauty has secured FDA approved face masks for hospital workers and volunteers on the front line. They have also turned their warehouse and sister company into a donation center for emergency supplies. Donations will be distributed between several local hospitals. Learn more about donation details: https://endurebeauty.com/pages/covid-19-relief-mission
LightStim. LightStim has implemented a Healthcare Professionals Donation Program to help healthcare professionals working under extreme conditions. As part of the program, LightStim will be donating Pain Hand-held Lights to professionals who have been impacted while treating COVID-19 patients. These lights can help relieve pain and promote healing caused by workers having to wear their protective gear for hours on end. You can learn more about the program: www.LightStimCares.com
PCA Skin. PCA Skin has partnered with Fabric, a non-profit apparel foundation in Arizona. PCA Skin is going to donate 100% of proceeds from their mask sales to Fabric, which in turn will create FDA approved Personal Protective Equipment (PPE). PCA Skin will continue to donate 100% of their proceeds through April 30, 2020.