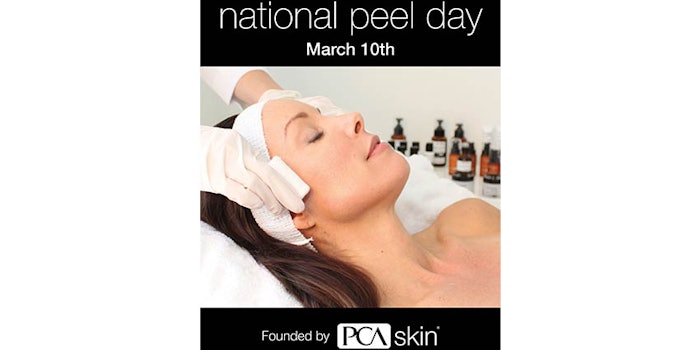 PCA Skin celebrated the first-ever "National Peel Day" in support of its mission to educate people on the non-invasive, transformative skin treatment, as well as share the truths of what a chemical peel can do for the health of one's skin and various skin concerns.
To celebrate National Peel Day, which took place on March 10, 2020, PCA Skin shared educational information on chemical peel treatments via Instagram (@pcaskin) to alleviate common misconceptions and show the transformative results that you can achieve with PCA Skin chemical peels.
On National Peel Day, the brand also kicked off a social media initiative to encourage people to share their skin transformations and chemical peel experiences using the hashtag #FeelThePeel and tagging @pcaskin.
Each week, the brand will be hosting special giveaways for participants using the hashtag with a final grand prize winner announced the week of April 20, 2020.
Now recognized by National Day Archives as an official holiday on the National Day Registry, National Peel Day will be celebrated annually on March 10.
The PCA Skin chemical peel portfolio features a wide range of options for all skin types and concerns. For 2020, the brand has reinvented two of its most popular chemical peels and added a new physician-only, medium-depth chemical peel.
"We have found there is a large number of people that avoid chemical peel treatments due to the misconceptions and misinformation that surround it," said Anish Agarwal, chief marketing officer at PCA Skin. "As the leading brand for professional peel treatments in the U.S., the onus is on us to help educate people on the truly transformative benefits of chemical peel treatments. Upon our 30th anniversary this year, we are committed to making people aware of peel treatments and their benefits so they can make it a part of their skincare regimen."